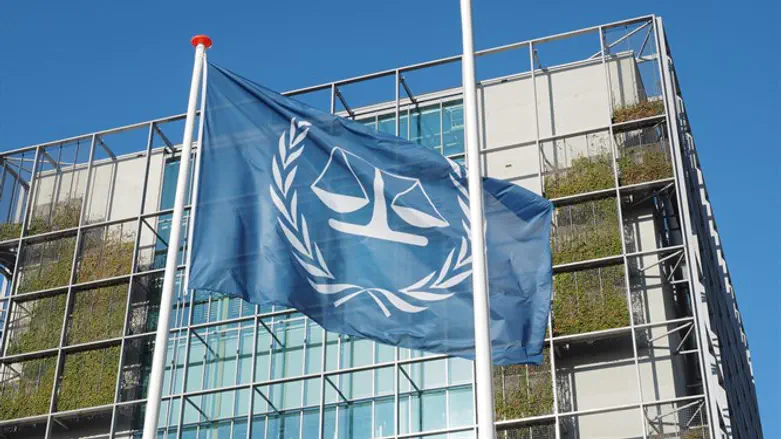 International Criminal Court at The Hague
iStock
The United States told UN judges Tuesday they have no jurisdiction to rule on Iran's demand for them to order the suspension of nuclear-related sanctions against Iran, AFP reports.
Washington cited security concerns in its first legal response to a suit by the Islamic Republic, which is suffering increasing economic chaos.
The International Court of Justice in The Hague on Monday began hearing arguments on a petition filed by the Iranian government against the economic sanctions imposed by the United States.
The petition, filed last month, alleges that Washington's decision in May to impose sanctions after pulling out of the 2015 nuclear deal violates a 1955 treaty between the two countries.
On Monday, Secretary of State Mike Pompeo said the United States will "vigorously defend" itself in the International Court of Justice against Iran's challenge, adding that Iran's petition was "an attempt to interfere with the sovereign rights of the United States to take lawful actions, including re-imposition of sanctions, which are necessary to protect our national security."
State Department lawyer Jennifer Newstead told the court on Tuesday that it "lacks prima facie jurisdiction to hear Iran's claims."
She argued that the United States had the right to protect its national security and other interests.
The treaty "cannot therefore provide a basis for this court's jurisdiction" in the case, she added.
President Donald Trump pulled out of the 2015 deal in May, and recently signed an executive order officially reinstating U.S. sanctions against Iran.
The sanctions target Iran's access to American dollars and steel and automobile industries, ban trade with Iran in gold and other precious metals, and include other sanctions which were lifted under the 2015 deal.
Additional sanctions will be imposed on November 4, targeting Iran's oil and shipping industries.
In the first day of hearings at the ICJ on Monday, Iran's lawyers said the sanctions were threatening the welfare of its citizens and disrupting tens of billions of dollars' worth of business deals.
The U.S. lawyers maintained Iran that to blame for its economic woes.
They have "deep roots in the Iranian government's mismanagement of its own economy and repression of its own population," Newstead said.
The Islamic Republic's lead representative in the case, Mohsen Mohebi, branded the sanctions "naked economic aggression".
"The United States is publicly propagating a policy intended to damage as severely as possible Iran's economy and Iranian nationals and companies," Mohebi said, according to AFP.
"Iran will put up the strongest resistance to the US economic strangulation, by all peaceful means," he added.