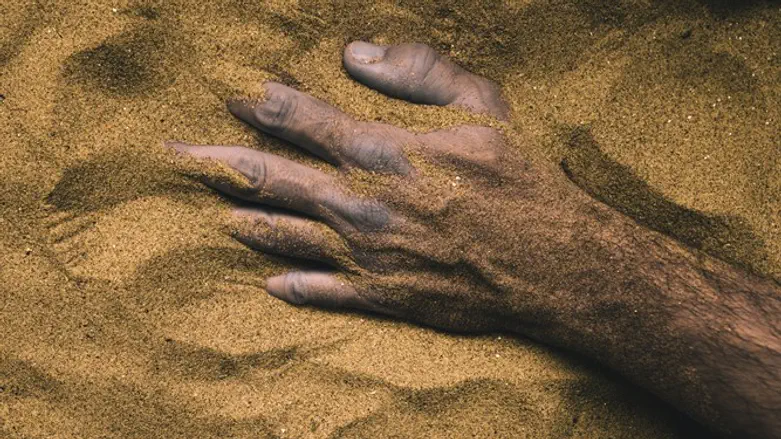 Injured man in sand
iStock
Police arrested a man suspected of involvement in an attack on three Israeli Arabs from Shfaram.
During the night, a 23-year-old man was arrested who allegedly took part in the incident.
One of those attacked, a doctor, told News 10 of the events - and claimed the incident was a nationalistic attack. According to him, before they were beaten, they were asked twice whether they were Arabs.
"We were on the beach," he said, "I and two other guys. One works as a registered nurse, the other works in a factory. It's a beach we go to almost every week. A young man with an iron bar approached us and asked us 'who are you?'" According to him, they told the young man to approach them because his question was unclear, and they told him to repeat his words.
"He asked us again, 'Are you Arabs?' We told him yes, so he went away and returned after a few minutes with his friends," he continued. "They were about seven or eight people and asked us again if we were Arabs, and when we said that we were they were beating us all over our bodies. For a moment I thought my friends were no longer alive from the beatings we'd received. They both lost consciousness. They had bruises on the head and body. They also had knives and iron chains, all that was needed for murder." He also said that two Jewish passersby were the ones who called the police and started treating the wounded.
Zionist Union Chairman Avi Gabbay spoke up: "Good citizens who wake up every morning and save lives go to the sea and undergo a shocking and painful attack, just because they are Arabs. I watched the pain in their testimony. I wish the racists who attacked them a long prison term."