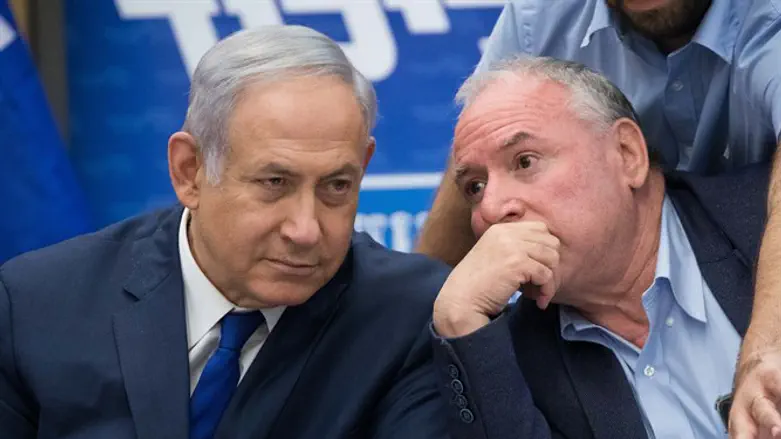 Netanyahu (left)
Flash 90
The Israeli government will dissolve the Knesset and call for early elections to be held this coming winter, sources close to Prime Minister Binyamin Netanyahu say.
The current Knesset, elected in March 2015, must by law be replaced with new elections by November 5th, 2019.
But Netanyahu, his aides say, is currently planning on holding early elections in either February, or at the latest, March.
According to a report by Israel Hayom, the working assumption within the Prime Minister's Office is that the current government will be dismissed before the end of the 2018-2019 winter season.
Aides reportedly said the decision to go for early elections is based on a combination of the ongoing feuds within the coalition government, particularly over issues of religion and state, and the Likud's strong polling numbers from recent surveys.
Coalition partners United Torah Judaism and Yisrael Beytenu clashed over legislation permitting the continuation of draft deferments for full-time yeshiva students – an issue that continues to divide the government.
The government has also been divided over construction and infrastructure work carried out on national projects during the Sabbath – an issue that has led some haredi lawmakers to threaten to bolt the coalition.
Despite the tensions, however, polls show the Likud easily winning another term – the party's fourth consecutive win since 2009.
Polls conducted in July showed the party winning between 30 to 35 seats, with the nearest competitor, Yesh Atid mired in the mid-to-high teens.