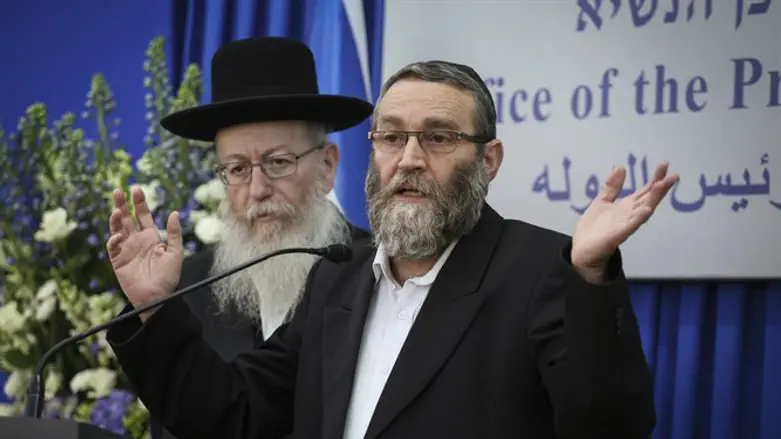 Gafni and Litzman. Degel Hatorah still divided over Agudat Yisrael
Flash 90
The 8th Committee of hassidic Agudat Yisrael convened on Monday afternoon and decided that all factions will run on one list for councils throughout the country.
The factions that comprise Agudat Yisrael:
The central faction - the Gur Hasidim, headed by Deputy Health Minister Yaakov Litzman;
Shlomei Emunim - General hassidic factions led by Deputy Education Minister Meir Porush;
United faction - Vizhnitz Hasidism; Belz Hasidism.
At the meeting it was decided each Agudat Yisrael faction will be represented by two public representatives.
The decision deals with joint running of city councils. As for the mayoralty, there are still differences of opinion within Agudat Yisrael, with the intention of trying to unite around a similar decision on this issue as well.
On the other hand, Lithuanian Degel Hatorah continues to threaten a separate run in haredi cities. This is due to disagreements in Jerusalem, Elad, Beit Shemesh, and other cities.