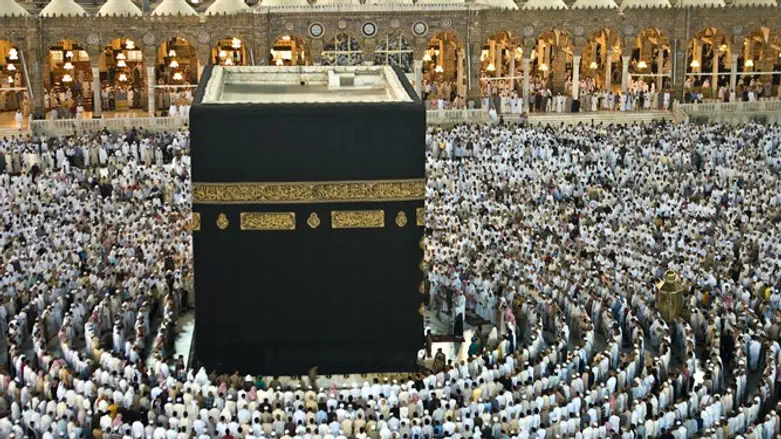 Pilgrims in Mecca
IStock
The annual Islamic mass-pilgrimage to the city of Mecca, known as the Hajj, began Sunday morning, kicking off a five-day gathering of Muslim worshippers from around the world that is expected to draw well over two million people.
The Hajj, one of the five 'pillars' of Islam, obliges all Muslims able to make the journey to Mecca, the holiest place in Islam, and take part in the pilgrimage to the Kaaba in the heart of the Great Mosque of Mecca at least once in their lives.
The number of pilgrims taking part in the Hajj varies greatly from year to year, with an estimated nearly 3.2 million heading to Mecca in 2012, compared to just 1.8 million in 2016, when Iran officially boycotted the pilgrimage after an escalation in tensions between Tehran and Riyadh.
Mansour al-Turki, a spokesman for the Saudi Arabian Ministry of the Interior, said the government expected more than two million pilgrims this year, similar to last year's numbers.
The mass-gathering has created a unique set of problems for local authorities, who must secure the pilgrimage amid political and religious tensions between various groups of visitors, and preventing overcrowding and stampedes.
In 2015, as many as 2,426 worshippers were killed after a stampede broke out during the Hajj, making it the deadliest Hajj-related incident on record.
Hundreds of pilgrims were killed in similar stampedes in 2006, when roughly 350 people were killed, and in 2004, when roughly 250 were killed.
The Saudi government has spent billions of dollars to improve security in Mecca, fearing both the possibility of a repeat of the 2015 disaster, as well as possible attacks by Islamic terror groups including ISIS.
"Our policemen are ready to deal with any such threat and to sacrifice their lives in order to protect the pilgrimage from any threat," al-Turki said, according to AP.