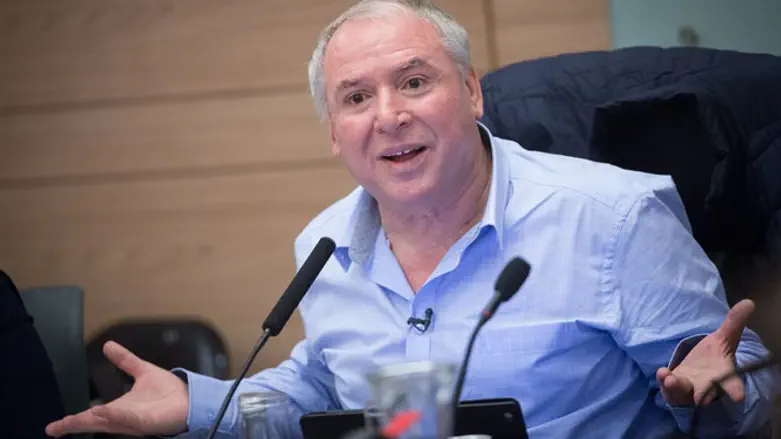 David Amsalem
Miriam Alster, Flash 90
Coalition Chairman David Amsalem (Likud) on Sunday morning slammed Israel's Supreme Court for granting the Knesset an extension of just 3 months to pass a new Draft Law.
In 2017, the Supreme Court struck down amendments exempting haredi yeshiva students from the mandatory draft, giving the Knesset one year to pass a new Draft Law. The new law passed its first Knesset vote earlier this year, but has not been advanced due to disagreements within the government.
As a result, the Knesset requested the Supreme Court extend the deadline by seven months. Earlier this month, the Supreme Court gave Israel's Knesset a 3-month extension - until December - to pass a new Draft Law.
Speaking with Radio 103 FM, Amsalem said, "We asked for seven months, give us seven months. Why only three? Why embarrass us?"
He also noted that the Supreme Court is not supposed to involve itself in the Draft Law.
"Supreme Court justices are removed from this event. They're sick of it? This isn't someone's private business, it's a country with responsibility. The Supreme Court's involvement is not normal. The Draft Law is not a legal issue, it's a social issue. If there were no law, who would draft the haredim? We need to legislate with understanding."
"If we don't manage to pass the Draft Law, we'll have elections," he emphasized.