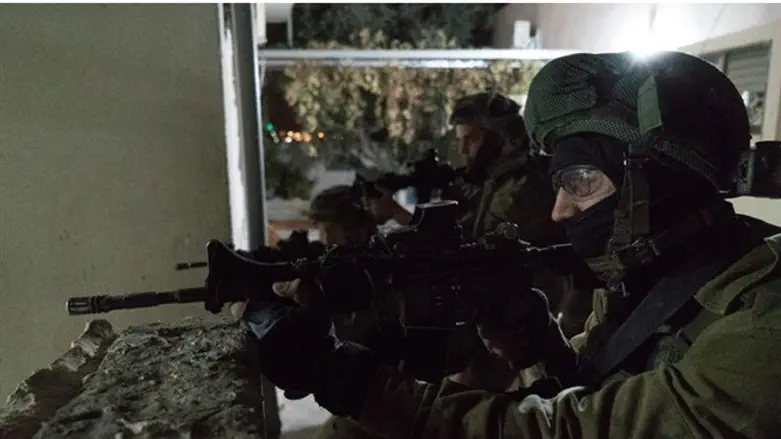 Training for Paratroopers
IDF spokesperson
An officer in the IDF explains to Arutz Sheva why one should exercise zero tolerance against soldiers who refuse to look at a female parachuting instructor after 30 recruits training for the Paratroopers Brigade turned their heads to avoid looking at their female instructor.
"Anyone who does not look at a woman can not be a soldier in the IDF and kill terrorists," the source told Arutz Sheva. "There is a certain level of 'guarding one's eyes' beyond whichit is impossible to function as a soldier."
"Tomorrow soldiers will refuse to look at another soldier who belongs to the LGBT community, and then female soldiers will refuse to look at rabbis. In the end, the IDF must fight and defend the state."
The IDF stated: "Following the incident, a conversation was held with the trainees, in which their commander made it clear to them that according to the orders of the IDF there would be no separation between male and female instructors at any stage in training the paratroopers. The IDF is a national army and the unity of the ranks of the army is emphasized in all types of activities regardless of religion, race or sex."
"The IDF sees importance in realizing the IDF's mission, with an emphasis on an egalitarian and national vision," the IDF Spokesperson said.