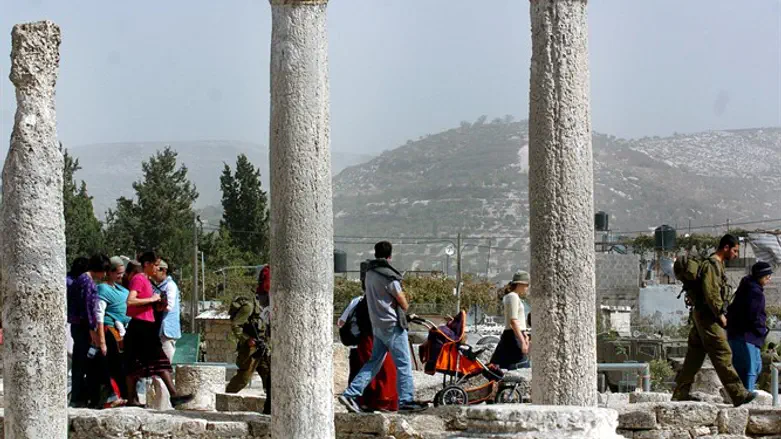 Sebastia
Flash 90
A military court in Samaria has sentenced three Palestinian Authority (PA) Arabs to 36 days in prison after they were found robbing the Sebastia archaeological site.
The robbery occurred on July 17, at 1:00a.m. A supervisor from the Civil Administration's Archaeology Unit and IDF forces caught the three thieves with metal detectors and digging tools, robbing the site.
Sebastia is the Biblical city of Shomron (Samaria), and served as the capital of the kings of Israel for hundreds of years. The site shows the remains of a city from the First Temple period, the Hellenistic period, and communities from the Roman and Byzantine periods.
The Arab thieves, who were caught red-handed, were convicted of damaging antiquities and digging without a permit at an antiquities site. They were also given a nine-month prison term, suspended for three years, and fines of 4,000 shekels ($1083) each.
Antiquities theft is a widespread phenomenon, with thieves stealing artifacts from archaeological sites and selling them for enormous profit.