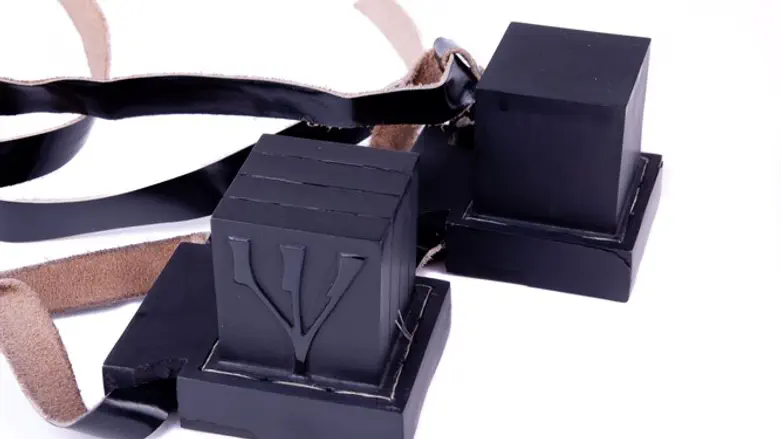 Tefillin
iStock
A pair of tefillin (phylacteries) was burned because of incendiary balloon launched from the Gaza Strip last weekend.
It was one of two fires that broke out in the Gaza Belt on Friday near Kibbutz Nachal Oz as a result of incendiary balloons fired by terrorists from the Gaza Strip. One of the balloons managed to burn the fields of the kibbutz fields while the second fire caused heavy damage to the carpentry shop in the kibbutz.
After the fire was extinguished, the employers in the carpentry shop began to empty out the place, and in one of the storerooms they found a pair of tefillin that was burning.
The identity of the tefillin's owner is unknown.