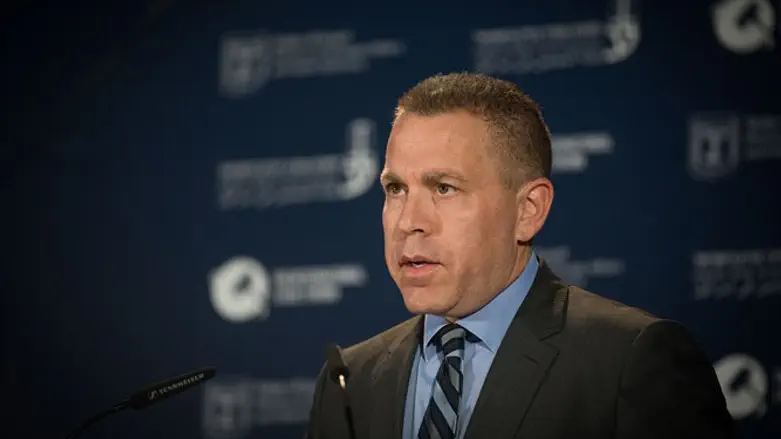 Gilad Erdan
Yonatan Sindel, Flash 90
Member of the political security cabinet Minister Gilad Erdan spoke this morning, Thursday, in an interview with Reshet Bet about the significance of the firing of two rockets from Syrian territory towards the Sea of ​​Galilee (Kinneret).

"What happened last night at the Sea of ​​Galilee is very serious, but we are dealing with a state of chaos on our northern border. The determination of the IDF and the deterrence it created there is clear to all," Erdan said.

The minister stressed that "Assad is part of the axis of evil and he is an enemy of the State of Israel, and we do not prefer him. We make it clear that the armistice agreements over the years will be enforced by us with great care. There is unanimity in the government that no Iranian force is legitimate on Syrian soil."
Regarding the situation in the south, Minister Erdan said, "We are being dragged into a broader campaign with Hamas. We are getting closer in big steps because of Hamas to a situation in which the IDF will need to set out on a broad operation."

Erdan added, "It is clear that after four years of quiet from 'Protective Edge,' the residents are returning to an intolerable reality, there are alarms at night and children in the shelters. If Hamas doesn't understand from the wave of strikes, we must return to a broad operation that will collect a price - at least like Protective Edge, if not more."