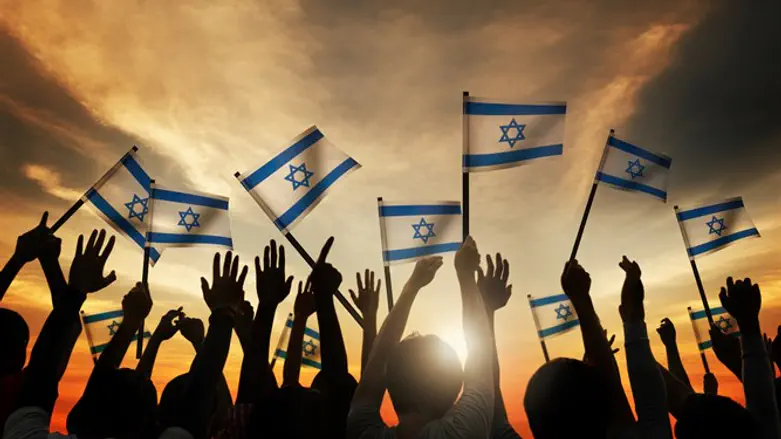 Israeli flags waving
iStock
A frontwoman for Israel's campaign to conserve water has come under fire after she went on the record opposing the government after it passed the Nationality Bill defining Israel has a Jewish State.
The Knesset approved the controversial bill for its third and final reading before dawn Thursday morning, by a margin of 62 to 55. The Nationality Law codifies in the nation's Basic Laws Israel's status as the nation-state of the Jewish people into Israel's Basic Laws and establishes Hebrew as its sole official language while giving Arabic special standing.
The legislation upset actress Renana Raz, who tweeted that "I am open for an Israel is embarrassed campaign if anyone is interested". "Israel is embarrassed", or Yisrael Miyabeshet, rhymes with a water conservation campaign Raz has been headlining under the name "Yisrael Mityabeshet" (Israel is drying out).
Raz was pilloried on social media after the tweet, with many Israelis saying that she should not be recieving money from the government after criticizing it on social media. "It's a pity that Ranana is taking the frustration out of her faltering career against elected officials," fumed Likud MK Micki Zohar.
However, both the Water Authority and the Energy Ministry rebuffed the calls for Raz to be dropped, telling Hadashot that it would not interfere with the frontwoman's political opinions. "The Water Authority, as a professional body responsible for the water sector, is very concerned about the water situation this summer and is doing all it can to mitigate the ongoing crisis in the water sector and does not interfere in issues of a political nature," it said in a statement.