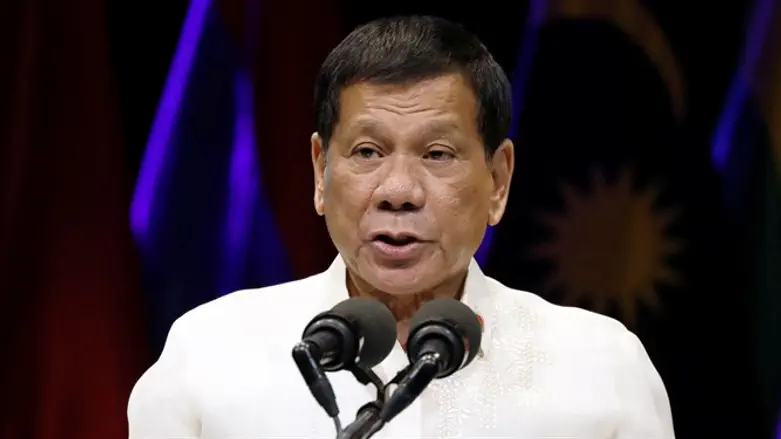 Rodrigo Duterte
Reuters
Philippines President Rodrigo Duterte will arrive in Israel in September for a two-day visit.
The historic visit will mark the first time a Filipino president visits Israel.
Duterte is scheduled to arrive on September 3.
Currently, his itinerary does not include a visit to Palestinian Authority Chairman Mahmoud Abbas.
Duterte began discussing a visit to Israel in 2017.