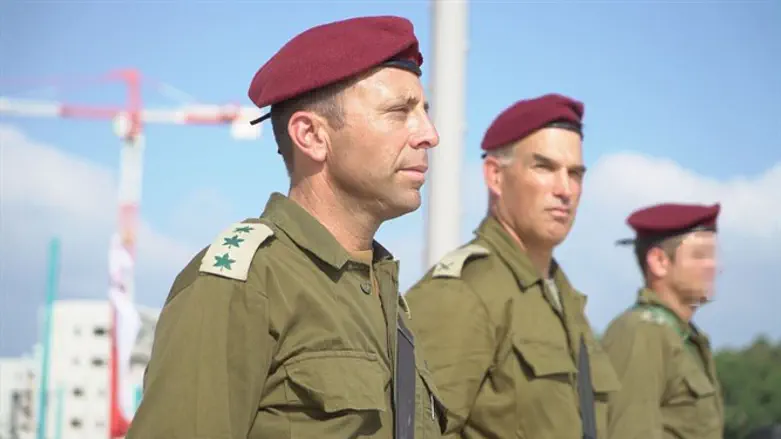 Avi Balut
IDF Spokesperson
IDF forces and police arrested a 22-year-old Arab from the village of Hizma in Benyamin, after he broke into the car of Commando Brigade head Avi Balut, stole a file containing classified documents and burned them.

According to the report on Channel 10, the Arab said in his interrogation that he had smashed the window of Balut's Mitsubishi vehicle and stolen his bag.
When he returned to the village and saw that the documents were classified by the IDF, he decided to burn them. He is charged with theft, burglary and possession of military information.

Two weeks ago, Balut was reprimanded by head of Central Command Nadav Padan for leaving low-level classified military documents in his car.
Yesterday, Balut was appointed as the military secretary of the prime minister, replacing Brigadier General Eliezer Toledano, who will command the Gaza Division. Balut will be promoted to brigadier general.

Balut, a graduate of the Bnei David preparatory program in Eli, was formerly the commander of the 101st Paratroopers Brigade and was wounded during Operation Cast Lead. Later he served as commander of the elite Maglan unit, the commander of the Hevron Brigade, and then as head of the Commando Brigade.