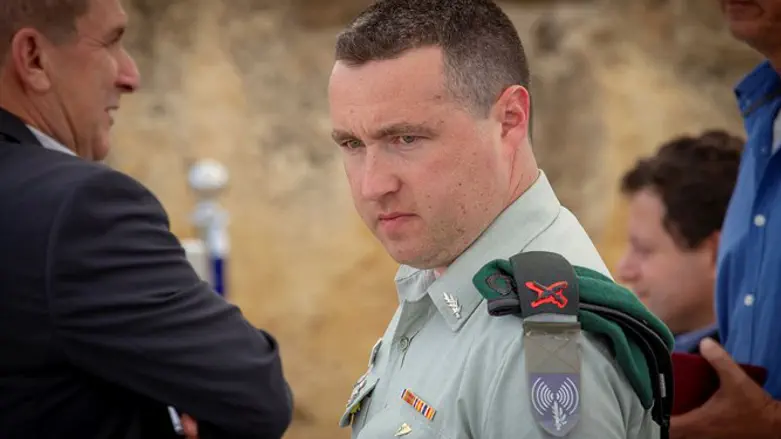 IDF Spokesperson Ronen Manelis
Hillel Maeir/TPS
IDF Spokesperson Brig. Gen. Ronen Manelis said on Tuesday that the IDF has improved its capabilities in recent years and is more prepared than ever for any incident on the southern border.
"From a long-term perspective, Operation Protective Edge brought about significant quiet. Since the end of the operation, the IDF has operated against the Hamas tunnel project with great achievements and completed 15 kilometers of construction of the barrier along the Gaza border," Manelis said in an interview on Radio Darom.
"In addition, the IDF has improved its preparedness in an unprecedented manner vis-a-vis Gaza. We are at the height of preparedness but do not want a war. If we need to activate our capabilities - we will activate them. Hamas understands the IDF's strength and capabilities," he added, noting that Israeli deterrence was working.
"I think Hamas is very deterred and we see the tools it is using (in the form of incendiary kites and balloons -ed). What we want is to restore security and quiet to the residents of the communities surrounding Gaza. We invest and work only on this," said Manelis.
"The decision to close the [Kerem Shalom] terminal is part of a set of tools we have so that Hamas understands that the way it chose, to launch kites and balloons, [is the wrong way]. We have another wide basket of tools to restore our sense of security and we will do everything to make that happen," he concluded.