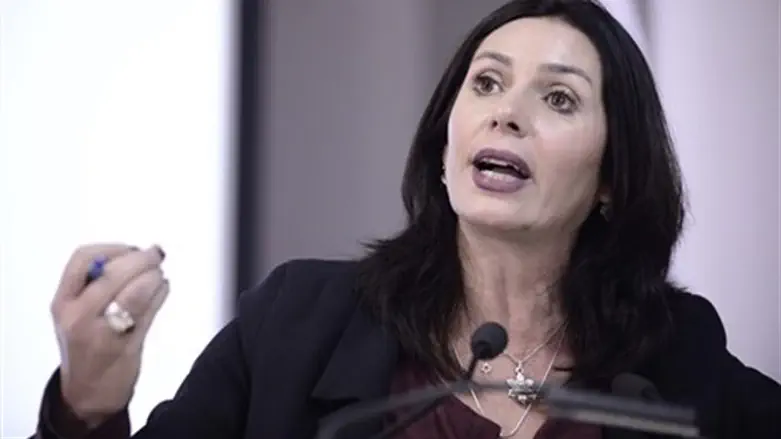 Miri Regev
Flash 90
Culture and Sports Minister Miri Regev demanded that Finance Minister Moshe Kahlon cease the funding of organizations which defame the State of Israel.
In a letter to Kahlon, Regev wrote that a conference under the heading "Get out of Gaza" will take place at the Tmuna Theater in Tel Aviv this Sunday.
"I turn to you after time after time I receive proof that the platforms and screens in supported cultural institutions have become the domain of political organizations of the extreme left whose sole purpose is to libel the state," wrote Regev.
"Do you want cultural institutions to become a political arena? How long will you close your eyes and give 'kosher' to anyone who does everything to undermine the image of the State of Israel as a cruel and racist occupation state," Regev said.