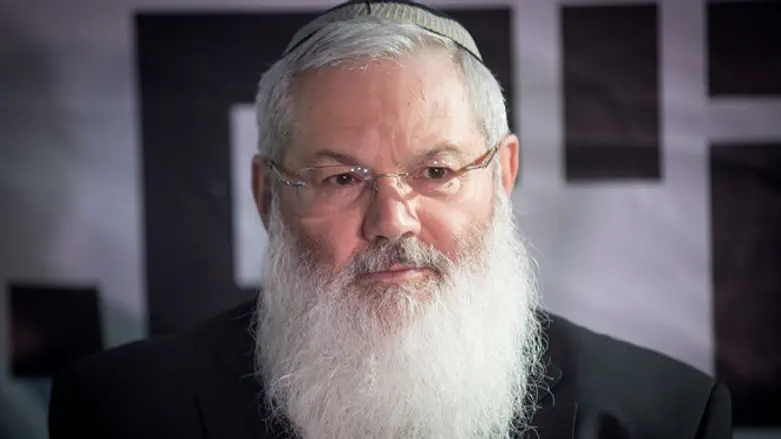 Rabbi Eli Ben Dahan
Yonatan Sindel/Flash 90
Deputy Defense Minister Rabbi Eli Ben Dahan (Jewish Home) said on Wednesday he finds it difficult to believe that the Knesset will succeed in approving the Draft Law before the end of its summer session.
"It will be very difficult to prepare the law until the end of the session. If need be, we will ask the Supreme Court for an extension," Ben Dahan said in an interview on the haredi radio station Kol Barama.
He added that there is no doubt that a compromise will be reached between all the parties involved regarding the changes in the law.
"The Draft Law is balanced and fair. It was prepared by people who understand the importance of Torah study, with a great deal of thought. We unequivocally achieved a good result and I am optimistic and confident that we will reach a formula acceptable to everyone and especially one that will stand the test of the Supreme Court," he said.
"If anyone thinks there will be a better law than the existing one, he is wrong. With good will we can finish this soon," the deputy minister concluded.
The Knesset approved the Draft Law in its first reading Monday night. 63 MKs voted in favor of the legislation and 39 MKs voted against it.
The bill was approved despite the haredi parties voting against it, due to the fact that Yair Lapid's Yesh Atid party supported it from the opposition.
The law determines recruitment targets for haredim, which grow in number every year, and imposes economic sanctions on yeshivas that do not meet these recruitment targets. Another clause states that the law will be repealed if the haredim fail to meet the recruitment targets for three consecutive years.
The haredim allowed the bill to pass its first reading, but have threatened to leave the coalition if it does not undergo significant changes before it is brought to a vote in its second and third readings.