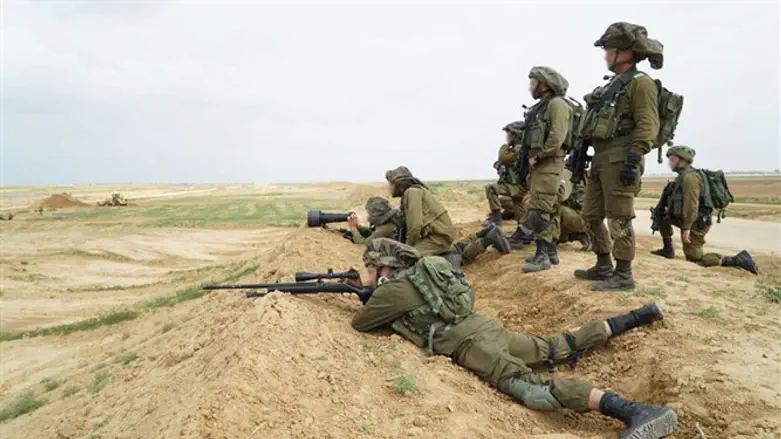 Forces near Gaza
IDF Spokesperson
During the night, an IDF force identified two terrorists who were crawling toward the security fence in an attempt to infiltrate Israel from the southern Gaza Strip.
The force responded with tank fire at the terrorists and thwarted the infiltration attempt.
Molotov cocktails were identified at the scene.
Over the course of the night, IDF forces, the Shin Bet, Border Police and Israel Police arrested 13 suspects suspected of involvement in terrorist activities and violent disturbances against civilians and security forces.
The suspects were taken for questioning.