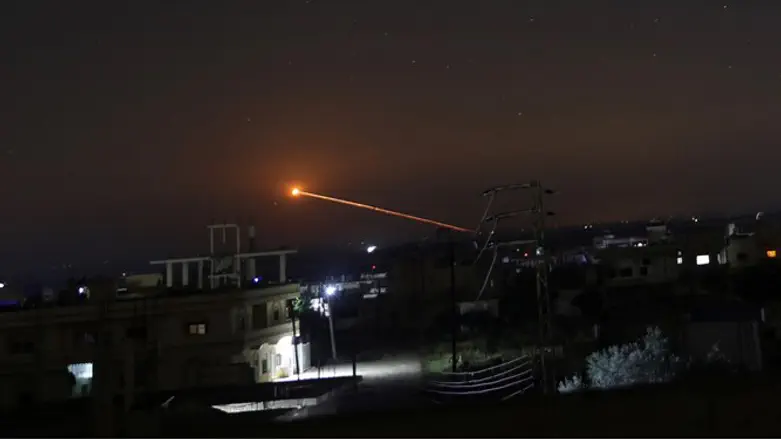 Syria air strike (archive)
Reuters
Two Israeli missiles fell in the vicinity of the Damascus international airport in Syria on Monday night, official Syrian TV reported.
The head of monitoring group Syrian Observatory for Human Rights, Rami Abdel Rahman, told AFP that "the Israeli missiles hit arms depots for Hezbollah near the airport."
Israel has in the past been accused of carrying out attacks in Syria. Last week, an air strike close to the Iraq-Syria border targeted pro-regime forces and caused deaths. Syrian state TV initially blamed the strike on the U.S.-led coalition combating the Islamic State (ISIS) terrorist group, but a senior U.S. official later told CNN that the strike was carried out by Israel.
The IDF declined to comment on the strike, as per its normal policy.
Last month, an air strike took place south of the capital, Damascus, and Syrian media said Israeli planes fired missiles at Iranian targets near Damascus.
In April, a military airbase belonging to the Assad regime near the Syrian city of Homs was hit with missiles. The Russian army, as well as Syrian media, claimed that two Israeli planes carried out the attack.
On Sunday, a Patriot aerial defense system missile was launched towards an unmanned aerial vehicle approaching the Israeli border from Syria. As a result, the vehicle retreated from the border. A hit was not identified.
The IDF's aerial defense system identified the threat in advance before it crossed into Israeli territory.