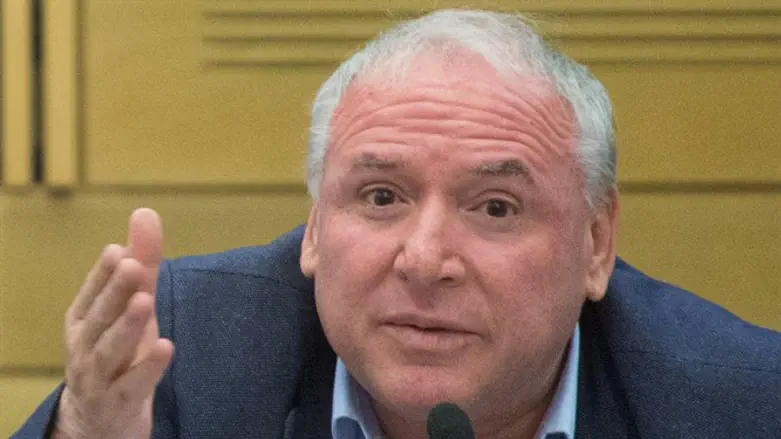 Amsalem
Flash 90
Coalition Chairman MK David Amsalem (Likud) discussed the indictment against the Prime Minister's wife and MK Yitzchak Herzog's selection to chair the Jewish Agency.
At the start of the interview Amsalem attacked Herzog's election, which he said was contrary to agreements signed between the parties in Israel.
"What happened here is a serious thing, there's a coalition agreement, and Herzog sneaked in the back way," Amsalem said, later hinting that the Jewish Agency had become obsolete. "In the end, the reform American Jews don't like what we're doing here; can they then push whoever they want in the Jewish Agency? Does that sound logical to you? Pushing Herzog despite coalition agreements and against the Prime Minister's wishes? But apparently today everything's okay. This isn't some tender you advertise in a newspaper, this is a political process. All the national institutions have become passé.
"The Israeli police are fabricating cases against the Prime Minister," he said, adding that such an indictment as that filed against Sarah Netanyahu would not be presented in any other country besides Israel. "It's insane; we have no self-respect."