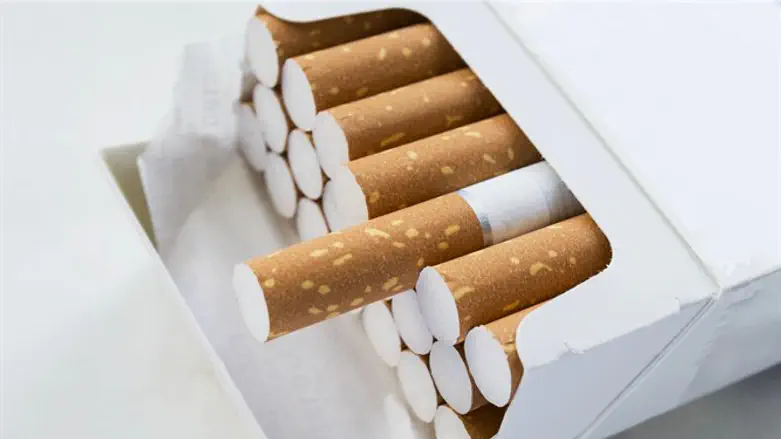 Will Israel ban advertising tobacco products?
iStock
The Knesset's Economy Committee on Thursday approved a bill to ban the advertisement of tobacco products.
The bill, proposed by MK Eitan Cabel (Zionist Union) and MK Yehuda Glick (Likud), would prohibit advertising all types of tobacco products, including electronic cigarettes of all kinds.
Though it would include mailing lists, it would exclude printed newspapers. However, these newspapers would be required to print an anti-smoking ad of the same size alongside the tobacco advertisement.
Previously, Deputy Health Minister Yakov Litzman (UTJ) claimed the law would harm newspapers' ability to remain solvent, since they would lose a large chunk of their advertising money.
According to Israel Hayom, the new law would ban the display of cigarettes in store windows, except for in stores which sell only tobacco products. It would also include electronic cigarettes in the ban on smoking in certain public places.
Companies violating this law would be subject to a 450,000 NIS fine.
"This is another step in the fight to prevent the killing and death from which money-hungry corporations benefit," said Glick, who is on a hunger strike to pressure the Finance Ministry to equate taxes on rolling tobacco to those on regular cigarettes.
The new bill must now pass three Knesset votes before it becomes law.