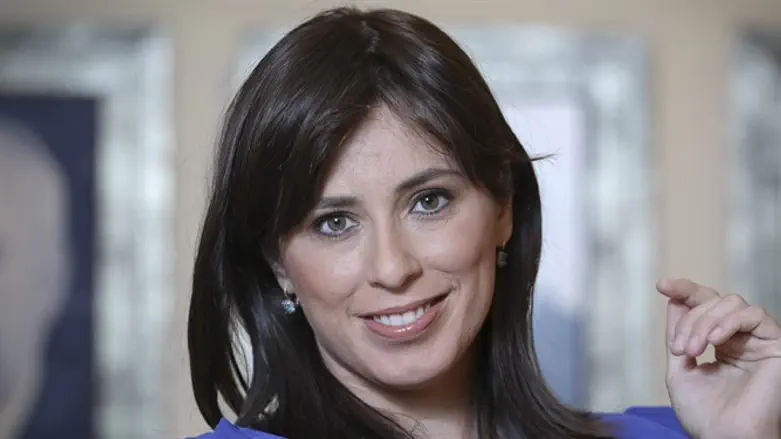 Deputy Foreign Minister Tzipi Hotovely
Flash 90
Deputy Foreign Minister Tzipi Hotovely (Likud) gave birth to a daughter Sunday night at the Yitzhak Shamir Medical Center (formerly known as the Assaf Harofe Medical Center) in Tzrifin in central Israel.
Hotovely, who joined the Knesset at age 30 in 2009, married attorney Or Alon in 2013. Hotovely gave birth to the couple's first daughter in 2014, and to another daughter in 2016.
On Monday, the Deputy Minister announced the birth of her third daughter with a statement reading "I am happy to announce the birth of a sweet daughter last night."
"I want to thank the wonderful medical staff of Assaf Harofe hospital, and Dr. Moshe Batzer, my personal physician. We thank God for our growing family."
In a recent interview with the women's magazine At ("You"), Hotovely touched on the challenges of combining child-rearing with a political career.
"In the Knesset there are maybe three or four women in my situation – mothers with small children. There are a lot of demands placed on us, and the political world doesn't accept that. I've been told that this has hurt my career, and maybe that's true. Maybe I could have been a minister, instead of just a deputy minister."