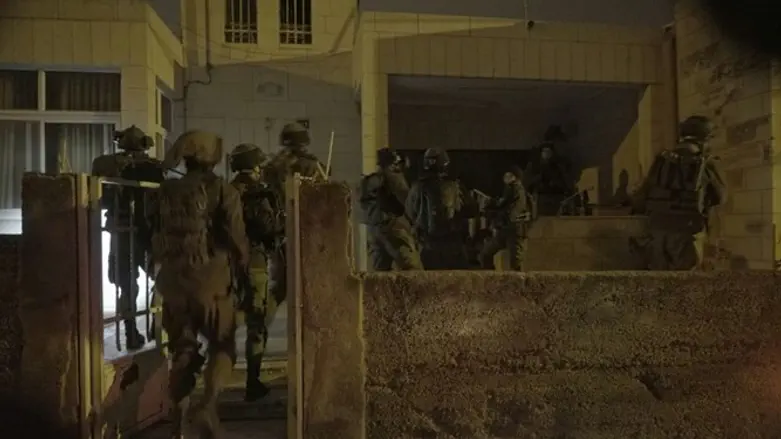 Forces in action
IDF Spokesman
The Military Advocate General on Monday ordered the closure of the investigation into the circumstances of the death of an Arab youth and the injuring of several other Arabs by IDF fire on the night of June 20, 2016.
The comprehensive investigation revealed that on the night of the incident, terrorists threw stones and blocks at vehicles on Route 443 while also spilling oil on the road. Several civilians were injured by the activity and the lives of motorists were endangered.
The commander of an IDF force believed that he had located the vehicle used by the terrorists and fired at the vehicle's tires. It was later discovered that the vehicle had not been involved in the attack, and the injured were provided with medical treatment.
The Military Advocate General found that, in light of the circumstances of the incident, the mistake in identifying the vehicles was sincere and reasonable, and that the force was authorized to initiate a suspect detention procedure. At the same time, professional failures were found to have taken place in the shooting.
Since the force operated within the context of a clear and complex operation to save civilians, it was decided that no legal action would be taken, despite the tragic results.
Following the incident, the commander of the force was removed from the ranks of thecompany commanders while he completed his service in the IDF.