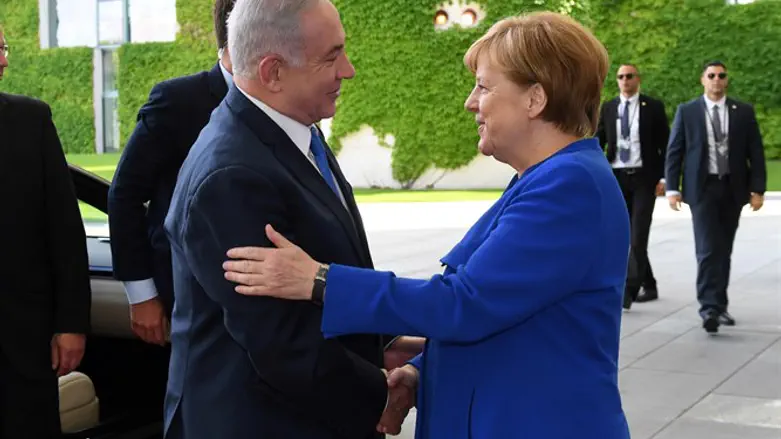 Netanyahu and Merkel, today
Chaim Tzach/GPO
German Chancellor Angella Merkel stated that Iran's behavior was 'worrying' during a joint press conference with Israeli Prime Minister Binyamin Netanyahu Monday.
"We agree that the question of Iran's regional influence is worrying, especially for Israel's security," Merkel said.
The chancellor told Netanyahu that Germany agrees with Israel's demands that Iran must withdraw its troops and proxies from Syria.
Netanyahu said that Iran seeks to extend its influence over the Middle East and to conquer Israel.
"Iran calls for our destruction but it is also seeking nuclear weapons to carry out its genocidal designs. We know that for a fact," the prime minister said.
He further accused Iran of attempting "to conquer the Middle East."
The two leaders also spoke about the attempts to restart peace negotiations between Israel and the Palestinian Authority.
"There isn't agreement on all points. But we're partners, we're friends," Merkel said.