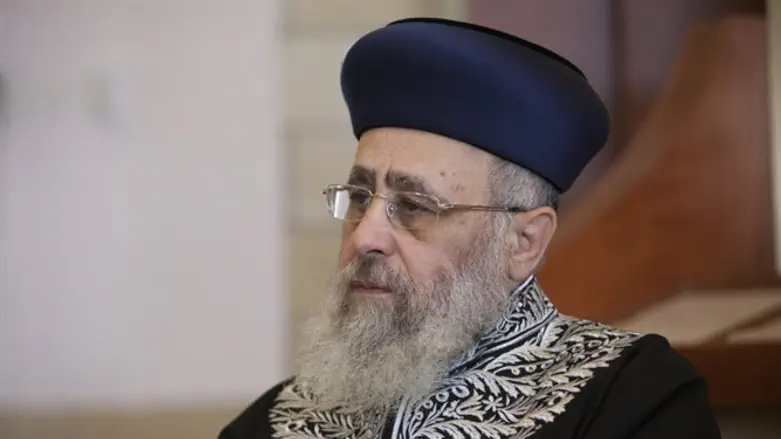 Rabbi Yitzhak Yosef
Flash 90
The Israel Prison Service (IPS) acceded to the request of Chief Sephardic Rabbi Yitzchak Yosef, and formulated a procedure that would enable haredi prisoners to pray in dress that conformed to their custom.

According to the outline, which was formulated following the request of the Chief Rabbi, the Prison Service will allow prayer with hats and personal suits until kits that worshipers can use are obtained.

In the first stage, on Fridays and Saturdays, prisoners can wear their hats and suits. In the middle of the week, these items will be placed in a locked closet inside the synagogue and removed for prayer purposes only.
Later on, kits will be purchased that will be marked by the Prison Service, and will replace the personal suits and hats of the prisoners to whom these items were permitted.

The ultimate aim of the Prison Service is to reach a situation where only the clothing bought and tested by the IPS is used.