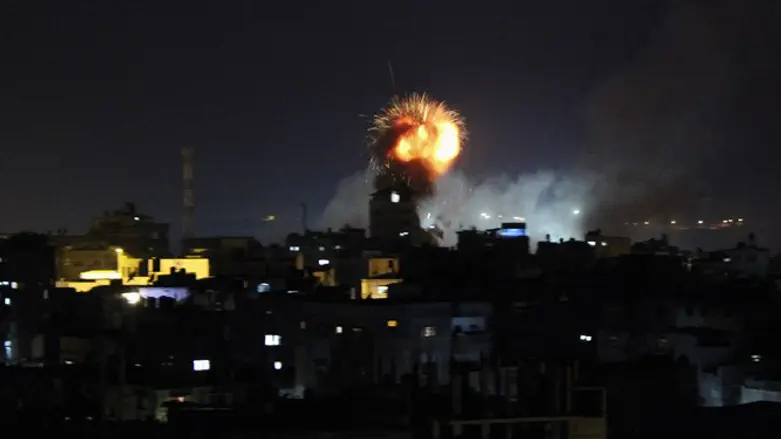 Airstrike in Gaza (archive)
Reuters
A rocket fired from Gaza exploded in the city of Netivot in southern Israel on Tuesday night.
One person suffered shock as a result, but there were no physical injuries and no damage was reported.
The IDF attacked terrorist targets in Gaza on Tuesday night, in the most extensive attack on the enclave since the 2014 Operation Protective Edge.
The attacks followed a barrage of some 80 rockets and mortars that were fired from Gaza at southern Israel, including Iranian-made rockets.
The Hamas and Islamic Jihad terror groups claimed responsibility for the rocket and mortar barrages.
The IDF confirmed it was attacking in Gaza shortly after the Islamic Jihad claimed it reached understandings on a ceasefire in Gaza following Egyptian contacts between Israel and the Palestinian Arab factions.
A senior Israeli official denied the Islamic Jihad's claims and said there was no agreement on a ceasefire in Gaza.