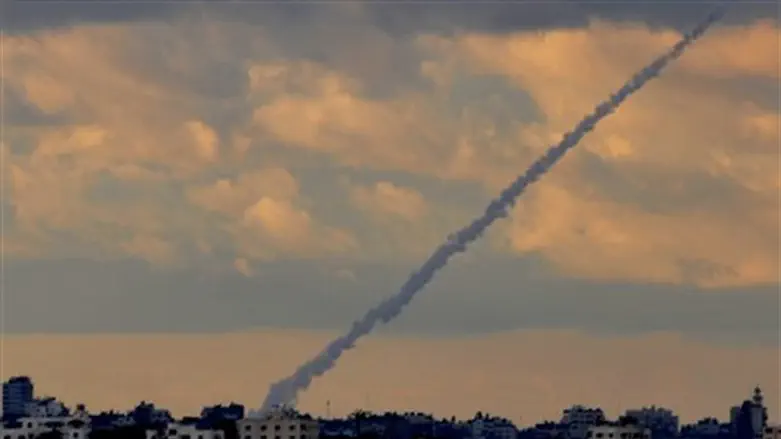 Rocket fired from Gaza (archive)
Flash 90
Approximately 70 rockets and mortars were fired at Israel by terrorist organizations in the Gaza Strip over the course of the day Tuesday, the IDF revealed this evening.
The figure was current as of 8:00 PM Israel time.
The barrages began with the launching of 28 mortar shells at Israel communities near the Gaza Strip Tuesday morning. One mortar struck near a kindergarten shortly before the children were to arrive for class.
Several more barrages of rockets were launched throughout the day. Three IDF soldiers were wounded by shrapnel from a rocket strike. One soldier remains hospitalized in moderate condition.
One rocket damaged a facility which provides electricity to Gaza, cutting power to the Hamas-run enclave.
Several of the rockets which struck Israel were found to have been manufactured in Iran, the IDF reported.
The Hamas and Islamic Jihad terror groups claimed responsibility for the rocket and mortar barrages.
The IDF responded to the continuing rocket attacks with a series of airstrikes against terrorist targets in Gaza.