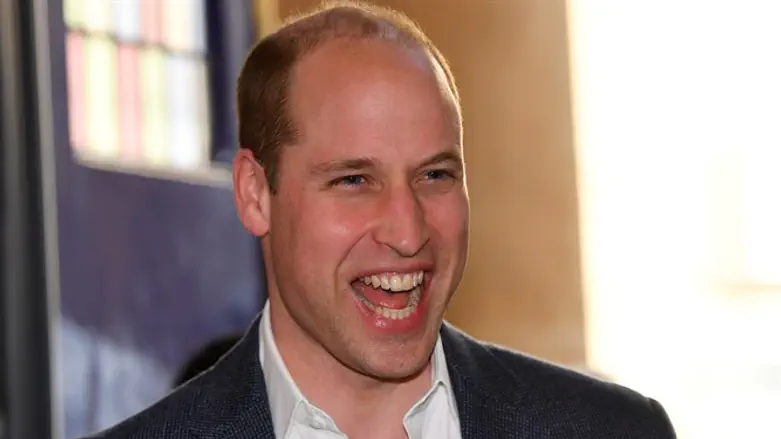 Prince William
Reuters
Kensington Palace officially announced on Thursday night that Prince William will be the first senior British royal to make an official visit to Israel and the Palestinian Authority next month.
William will begin his tour in Jordan on June 24 and travel on to Tel Aviv the following day, the palace, his official residence, said in a statement quoted by AFP.
He will visit Jerusalem on June 26 and then go on to Ramallah on June 27.
The visit by the second in line to the throne "is at the request of Her Majesty's government and has been welcomed by the Israeli, Jordanian and Palestinian authorities", the statement said.
There have been no previous official visits by members of the British royal family to Palestinian Authority-assigned areas.
Prince William will also be the first close relation of Queen Elizabeth II to make an official visit to Israel, following trips made previously by the monarch's cousins the Duke of Kent and the Duke of Gloucester.
Other foreign trips made by royals, such as attendance at funerals or weddings, were not made at the request of Britain's Foreign Office and were therefore not classed as official visits.
One of those trips was a visit by Prince Charles to his grandmother's grave on the Mount of Olives in Jerusalem last year.
Prince Charles, who is Prince William's father, planned a state visit to Israel last year, but later cancelled.
News of Prince William's visit to Israel was first published in March, but Thursday night's statement marks the first time that dates and destinations were officially disclosed.
The invitation to the royals was extended by President Reuven Rivlin to British Foreign Secretary Boris Johnson, during a working visit to Jerusalem in March 2017.
In London later in the year the two countries' leaders celebrated the 100th anniversary of the Balfour Declaration, which played a key role in the creation of the state of Israel.