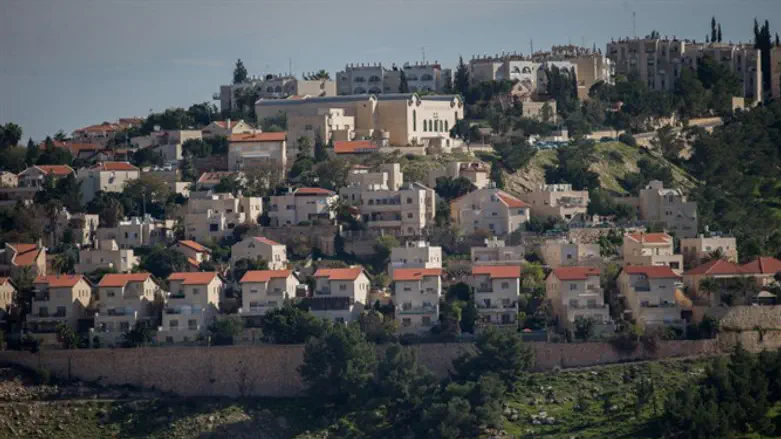 Maaleh Adumim
Yonatan Sindel/Flash90
Israel's plans to approve construction of hundreds of new housing units in the Samaria city of Ma'aleh Adumim was strongly condemned Thursday by Palestinian Authority spokesman Nabil Abu Rudaina.
Abu Rudaina decried the plans calling the city of roughly 40,000, located just to the east of Jerusalem, "illegal".
"The entire settlement is illegal and stands in opposition to all legitimate international resolutions and [the new housing] will be removed sooner or later."
According to the PA spokesman, the continuation of construction in Judea and Samaria, along with statements made by the US ambassador supporting such construction and what Abu Rudania termed "incitement" by Israeli ministers, would "end the two-state solution and the American role in the regional peace negotiations."
Abu Rudaina also said that American support for Israel's "aggressive" policies have created conditions of instability and are leading the region to its destruction.
The PA spokesman also called on the international community to provide 'protection' for Palestinian Authority residents, and to recognize a Palestinian state within the 1967 borders with its capital in eastern Jerusalem.