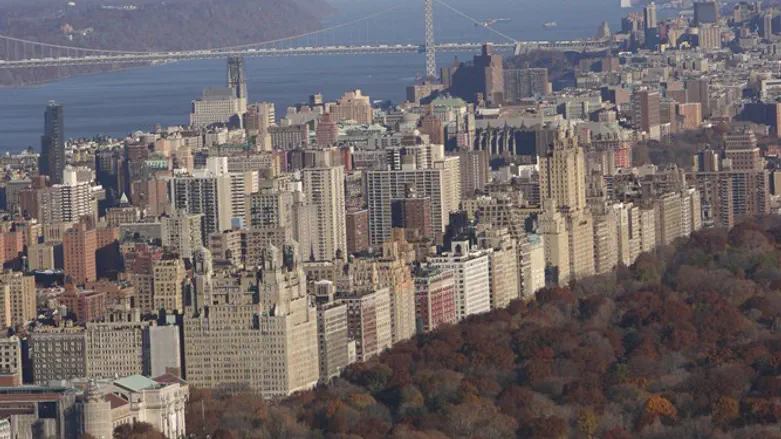 Manhattan
iStock
Claiming the school had "abandoned its educational mission," a 1000-strong rabbinic organization, the Coalition for Jewish Values (CJV), demanded an immediate public apology from the Beacon School, a selective, college-preparatory public school in Manhattan, NY, whose students include the children of numerous public officials. Two weeks ago, the school called for a mandatory, school-wide moment of silence as a tribute to "Palestinian victims of violence" in Gaza, causing discomfort to many Jewish students and outrage among their parents.
"There are no two ways about it; claiming that Hamas operatives are 'victims' is to say that killing Jews is a peaceful activity," said Rabbi Pesach Lerner, President of the CJV. "Hamas members approached the border with guns, knives and maps of Israeli civilian communities on the other side, responding to calls by their leaders to 'tear down the border and ... tear out [Jews'] hearts from their bodies.'"
The CJV cited three ways that the school's moment of silence failed its educational mission:
Education provides facts, not propaganda. Salah Bardawil, a senior Hamas leader, told Palestinian TV on May 16 that 50 of the 62 killed in Gaza were Hamas members, and Islamic Jihad claimed credit for another three. Over 80% of those killed were terrorists who incite violence, not its victims.
Education teaches students to withdraw from lies. Hamas co-founder Mahmoud Al-Zahar proudly announced to Al Jazeera on May 13 that "when we talk about 'peaceful resistance,' we are deceiving the public." By claiming those killed in Gaza were peaceful victims of violence, the school propogated this lie.
And finally, education leads people towards civilization and away from barbarism. By claiming that Hamas terrorists attempting to murder innocents were "victims," the school advocated for permitting the terrorists to reach their objective and commit further atrocities.
"At a time when the world is gripped by the scourge of terrorism," concluded CJV Vice-President Rabbi Yoel Schonfeld, "a school should sympathize with intended victims and not with terrorists. The school strengthened terrorism, in this very city which has suffered so profoundly from its deadly effects."
The Coalition for Jewish Values (CJV), the largest rabbinic public policy organization in America, articulates and advocates for public policy positions based upon traditional Jewish thought.