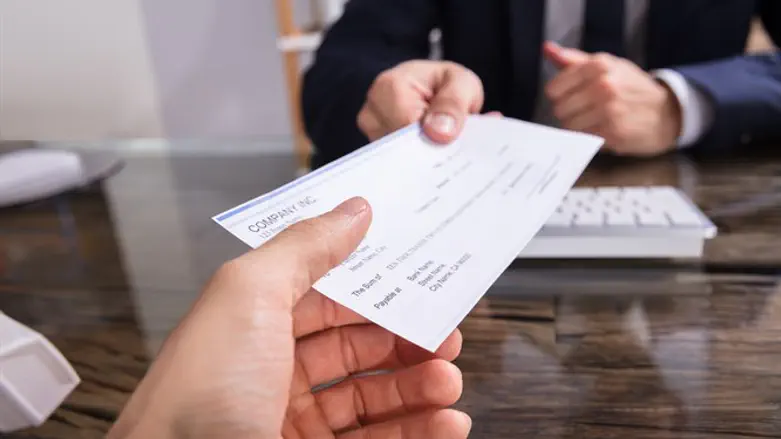 Compensation
iStock
The Jerusalem Magistrate's Court ordered the Israel Police to compensate with thousands of shekels a couple arrested a year-and-a-half ago who "stayed" at the police station without the most basic conditions for overnight detention.
Attorney Menashe Yado, representing the couple on behalf of the Honenu legal aid organization, told Arutz Sheva the couple was arrested following an argument with police officers during a monthly procession around the Temple Mount gates and their alleged refusal to present identity cards.
After the interrogation in the ​​David Police Station it was decided to keep the couple under arrest overnight. However, contrary to law and standard procedure, they were not transferred to a regular detention center, but were left to spend the night in the station.
The suit claims the woman had been left to sleep on a bench in the interrogation branch corridor open to male and female passersby, so she had to spend the night without privacy, proper heating, bed, or blanket. Following the incident the woman fell ill and was absent for several days from work.
The lawsuit also states the husband was forced to spend the night in an open courtyard in the police station in the Jerusalem cold and with no bed or blanket. The next day the two were unconditionally released after the court rejected the police request to distance them for 15 days from the Temple Mount area.
The Magistrate's Court accepted the couple's claim, and each is to be compensated by the police for a total of NIS 5,000.
בית המשפט פסק המשטרה תפצה את הזוג
אלירן אהרון