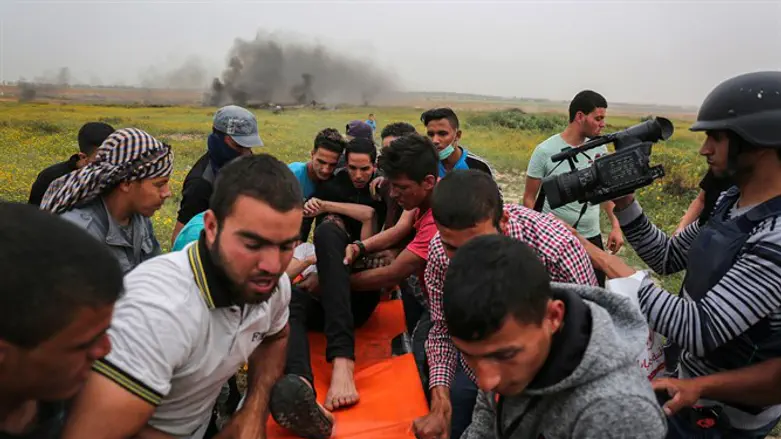 Lights, camera, action: No need for medicine in Gaza
Flash 90
The Hamas Supreme Council of the March of Return refused to accept medicine and medical equipment from the IDF, which offered to assist for humanitarian reasons. Hamas returned two trucks carrying medical supplies to the Kerem Shalom crossing.
"The occupation is striving to improve its ugly image, which was exposed yesterday by the innocent and helpless blood in the Gaza Strip in light of the international responses condemning the aggression and demanding lifting the siege in light of the massacre," the Council said.
It was also noted that the Council refuses to accept any aid from "massacre perpetrators" of innocent people and calls to return the medicine shipment whence it came.
The Council expressed surprise at the "chutzpah" of Israel which "hid" its medicines in the shipment from Ramallah. "What is needed is lifting the siege and we will not allow the occupier to improve its image at the expense of the blood of the pure martyrs," the statement said.
Some 4,000 violent rioters gathered along the Gaza perimeter fence at five focal points yesterday, with rioters throwing firebombs at the fence and IDF forces, and burned tires intending to ignite brush on the ground.