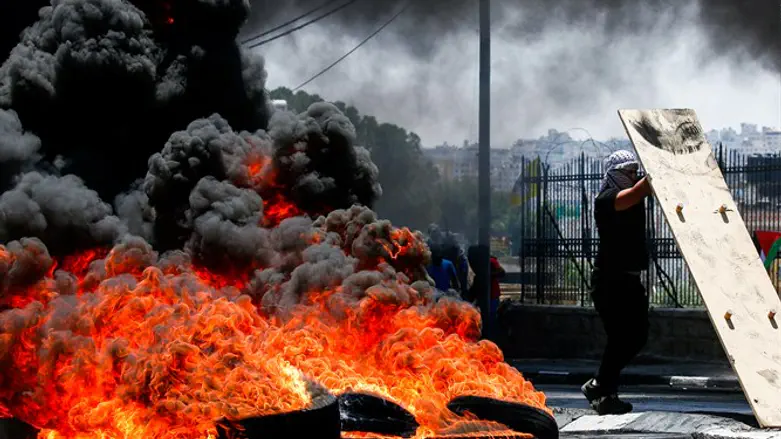 Muslims riot in Gaza
Flash 90
Along the Gaza perimeter fence some 4,000 violent rioters gathered on five focal points along the fence Tuesday.
Rioters threw firebombs at the fence and IDF forces, and burned tires intending to ignite brush on the ground and harm IDF forces.
The IDF said, "IDF forces respond with riot dispersal gear and live fire, and are acting in accordance with standing open-fire regulations."
The IDF adds that violent riots are taking place in 14 locations in Judea and Samaria, in which some 700 violent rioters are participating.
Rioters are throwing rocks and firebombs at security forces, who are responding with tear gas and rubber bullets, "and are prepared for various scenarios".
credit: Flash 90
credit: Flash 90
credit: Flash 90
credit: Flash 90
credit: Flash 90
credit: Flash 90