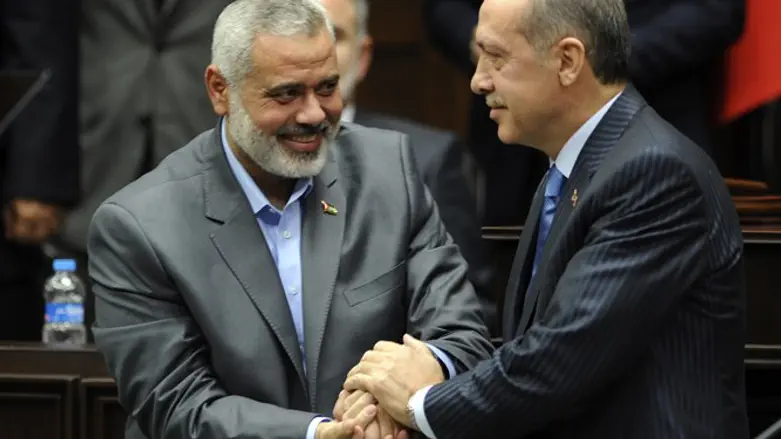 Turkey PM Recep Tayyip Erdogan (R) and Hamas Gaza leader Ismail Haniyeh
Reuters
Turkish President Recep Tayyip Erdogan on Tuesday launched a bitter attack on Israeli Prime Minister Binyamin Netanyahu, saying he led an "apartheid state" and had Palestinian blood on his hands.
"Netanyahu is the PM of an apartheid state that has occupied a defenseless people's lands for 60+ yrs in violation of UN resolutions," Erdogan wrote on Twitter, after Netanyahu lashed out at his criticism of the killing by Israeli forces of dozens of rioters on the Gaza border on Monday.
"He has the blood of Palestinians on his hands and can't cover up crimes by attacking Turkey," Erdogan added.