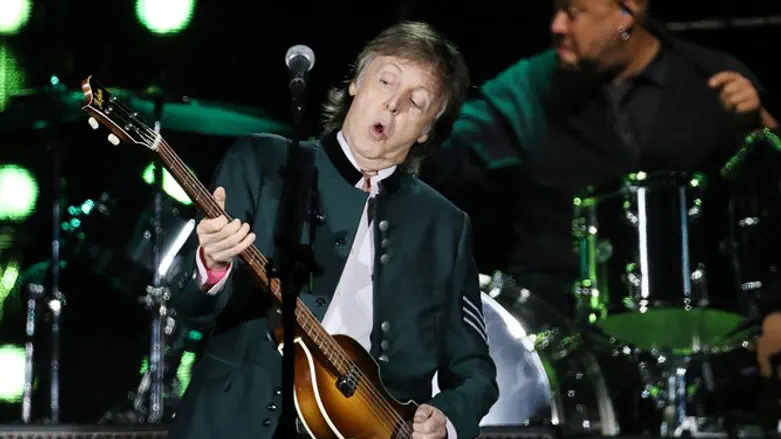 Paul McCartney
Reuters
Former Beatle Paul McCartney announced on Thursday that he would not come to Israel later this month to receive the Wolf Prize for Music, citing scheduling issues.
In February, McCartney was announced as one of nine laureates for Israel's prestigious Wolf Prize. He will be awarded the music prize along with Adam Fischer, a conductor and human rights activist.
The Wolf Foundation awards $100,000 prizes in five fields each year. More than 30 winners have gone on to receive the Nobel Prize.
"It's very flattering and I'm grateful to be chosen for the Wolf Prize for Music this year," McCartney wrote in a statement quoted by Haaretz.
"It's certainly a great honor for me to be included among the greatest artists, creators, scientists and writers of today's history. But after reviewing my schedule I have to announce that I will not be able to arrive at the date set," he added.
The prestigious Wolf Prize, which was founded in 1975, has been awarded in five areas - four in the sciences and one in the arts - in a fixed rotation.
McCartney has played once in Israel, performing a concert for over 50,000 fans in the Yarkon Park in Tel Aviv in 2008.
He later revealed that before the concert, he was actually threatened with his life by anti-Israel groups.
"I got death threats, but I'm coming anyway. I got explicit death threats, but I have no intention of surrendering. I refuse to cancel my performances in Israel," he said at the time.
Earlier this year it was announced that McCartney's former Beatles bandmate, Ringo Starr, will perform in Israel this June as part of his European "Give More Love" tour.