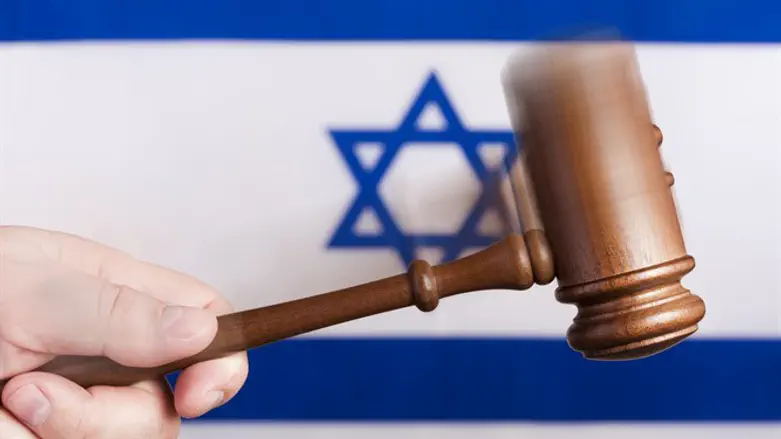 Judges in Israel
iStock
The Judges' Selection Committee today selected attorneys Sausan Alkassem and Boaz Goldberg as judges in the Haifa District Labor Court.
Alkassem's appointment is a precedent, since she will be the first Druze judge in Israel.
Alkassem, 49, currently serves as senior deputy to the legal advisor of the National Insurance Institute.
Ayelet Shaked said after the selection: "The legal system today is more diverse, stronger with greater female power, and over the past three years we have appointed more than 250 male and female judges of the highest caliber. After women's representation from the haredi and Ethiopian sectors, we are now strengthening the system with a judge from the Druze community."
Ceremony for appointing new Qadis to Druze courts
צילום: Flash 90
In addition, Revital Tarantor was elected to the Nazareth Regional Labor Court, and Sagit Drucker was elected to the Regional Labor Court in Tel Aviv. Enforcement and Collection Authority Registrar Abir Gavris was elected Senior Registrar of Northern District Magistrate's Court.
Judge Galit Ziegler was elected to Haifa District Court, Senior Registrar Liat Dahan Hayoun was elected Magistrates District Court (Family Matters) of Haifa. Attorneys Yaniv Luzon and Yifat Shkedi Schatz were elected to position of Senior Registrar of the Magistrate's Court in the Haifa District.
Judge Oz Ezra Nir was elected to the Central District Court of Lod, and Attorney Israel Pat was elected to the magistrates' courts in the Tel Aviv/Central Districts.
Attorney Zehavit Eldar, attorney Wijdan Hlehel and attorney Avner Yifrach were appointed to the position of Senior Registrar for the Magistrate's Courts in the Central District and Tel Aviv District.
Judge Daniel Ben Tolila was elected to the Be'er Sheva District Court.