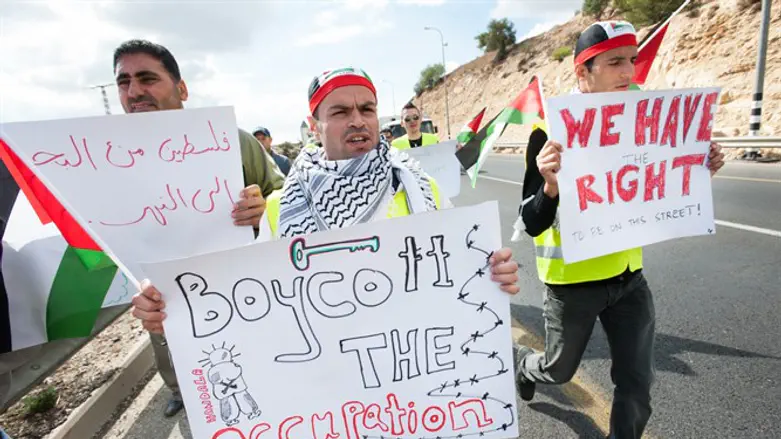 BDS operatives
iStock
Interior Minister Aryeh Deri decided not to approve the continued stay in Israel of Human Rights Watch operative Omar Shakir for his actions against Israel. Therefore, Shakir must leave Israel within 14 days.
Minister Deri made his decision on the recommendation of the Strategic Affairs Ministry headed by Minister Gilad Erdan.
The recommendation included information about Shakir's activities over the years, according to which he is a BDS operative who actively supports boycotting Israel, disinvestment, and imposing sanctions on Israel.
Erdan, Deri
Flash 90
Minister Deri explained the decision: "It is inconceivable that a boycott operative receives a permit to stay in Israel so he can act in every way possible to harm the State, and I will work to remove such people from Israel by all means available to me, so Omar Shakir will leave Israel.
"We're exposing the true face of the boycott operatives, and even when they present a false image of human rights activists, we'll show the hypocrisy and moral distortion in their actions and make them pay a price for their actions against Israel," said Erdan.