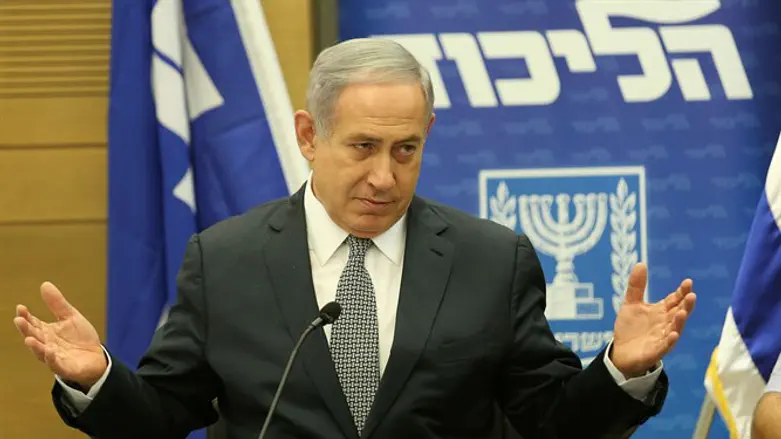 Binyamin Netanyahu
Hillel Meir/TPS
Prime Minister Binyamin Netanyahu accused the Jewish Home faction of harming the chances that the Overrule Clause will be passed.
"The Jewish Home is currently pushing the passage of the Overrule Clause into the trash. The only way to pass the Overrule Clause at the moment is by reaching agreements within the Coalition," Netanyahu said at the start of the Likud faction meeting Monday.
Minister Zeev Elkin added that at the moment. "achievements in this area can be brought only quietly and not in the media headlines."
Earlier, Jewish Home leader Naftali Bennett stated that his party is determined to continue passage of the Overrule Clause that would under specified conditions allow the Knesset to re-enact laws that the Supreme Court has ruled out.
"If you have a solution to get the infiltrators out of Israel, you should present it; if you have a solution to reign in the Supreme Court, show us. We're willing to wait a few more days," Bennett said.