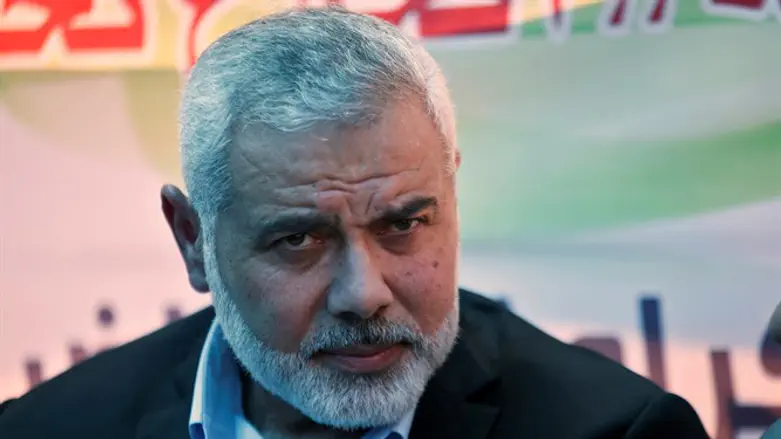 Ismail Haniyeh
Reuters
Hamas leader Ismail Haniyeh claimed on Sunday that the terrorist group in recent years exposed "hundreds" of Israeli security and intelligence operations.
His comments came after six Hamas operatives were killed in a mysterious explosion in Gaza on Saturday night. Hamas accused Israel of being responsible for the explosion, claiming it took place as the operatives were dealing with a booby-trapped Israeli intelligence device.
Israeli officials believe the explosion was the result of a work accident, and that those who were killed were attempting to take apart an old missile, possibly from the 2014 counterterrorism Operation Protective Edge.
"The Palestinian resistance organizations are waging an open campaign against the Zionist enemy," Haniyeh said on Sunday during a funeral for members of Hamas in Deir Al-Balah. He pledged to retaliate against Israel "until the moment when we will fly the flags of victory and liberation on the land of Palestine."
The Hamas leader praised "our security forces who do not know cooperation or security coordination (with Israel) and do not stick a knife in the back of the resistance, but rather belong to the roots of the (Palestinian) people and the history of the (Islamic} nation, and belong to this movement that has committed itself to fighting on all fronts and in all arenas."
Hamas often claims to have arrested alleged "Israeli spies" or to have foiled Israeli intelligence operations against it. The group many times tries these alleged "spies" and sentences them to death.
Last April, the group hanged three men accused of collaborating with Israel in the killing of senior Hamas commander Mazen Faqha.