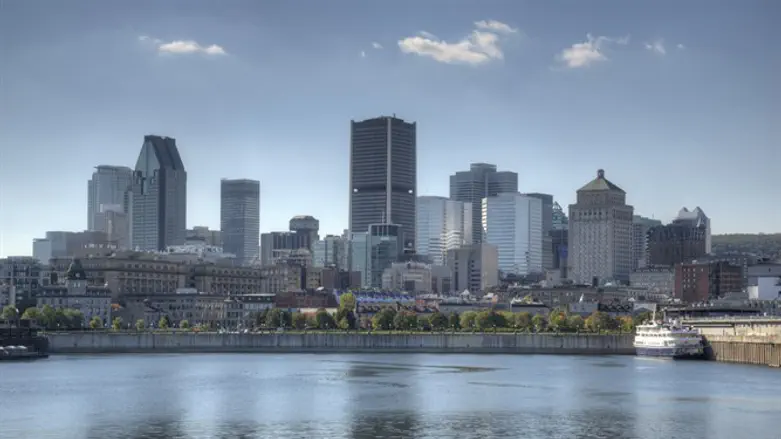 Montreal
Thinkstock
JTA - Montreal is home to one of North America's "most influential neo-Nazis," who is trying to build a white supremacist network in his city, according to the Montreal Gazette.
But the man, who uses the pseudonym "Zeiger" and is identified in the article published on Thursday as 32-year-old IT consultant Gabriel Sohier Chaput, only has managed to recruit a core group of 10 to 15 "members" over an 18-month period, since August 2016.
Still, the story characterizes Sohier Chaput as "probably" the "second-most prolific writer" on the Daily Stormer – a white supremacist website, after website founder Andrew Anglin. The site is described as getting 80,000 "unique visitors" a month.
The article says Sohier Chaput emerged "as a key figure in the [neo-Nazi] movement" four years ago, though he does not have public profiles on Facebook, Instagram, Twitter, LinkedIn or other social media.
Zeiger attended the white-supremacist rally in Charlottesville, Va., last summer with a small group of Quebecers, according to the article.
The Gazette reported that for Zeiger, the "path of questioning" began in his early teens. In a white supremacist podcast, he describes his process of radicalization, saying: "I think I was about 14 when I was reading about the Holocaust and realized that it was a hoax."
Later, he was exposed to a blog post that described Jewish people as racist. "This resonated with me, because my sister she had dated a Jew for a while, but his family forbade him from marrying her," he said in the podcast.
From there, Zeiger began binge-consuming hundreds of hours of white nationalist radio shows and YouTube videos.