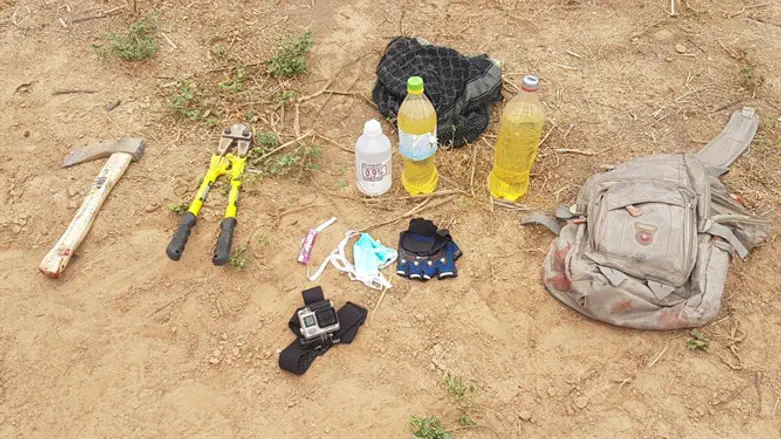 the items seized from the terrorists
IDF Spokesperson
The IDF revealed more details about the attempted infiltration of Israeli territory from Gaza Thursday afternoon.
According to the IDF, a team of four terrorists of four terrorists arrived at the Gaza border fence to infiltrate Israel's territory and attempt to carry out hostile terrorist activity. IDF forces observed the terrorists until they attempted to damage the fence and infiltrate into Israel.
The IDF force opened fire, killing three of the terrorists. A fourth terrorist was captured.
The captured terrorist was found to be carrying a camera for documentation, an ax, a jacket, an oxygen mask, and gloves. Two bottles of gasoline were found by the body of another terrorist.
The IDF released a statement: "This prevents an attempt to harm the fence and harm Israeli civilians and IDF soldiers."
"The IDF will continue to act to protect Israeli citizens and those who seek to harm the security of the state and will not allow harm to the security infrastructures that protect Israeli citizens."