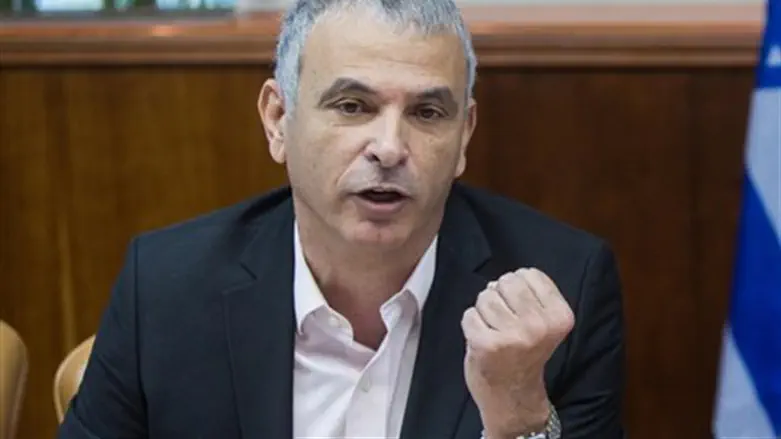 Moshe Kahlon
Photo: Yonatan Sindel / Flash 90
In the run-up to the vote on the "Overrule Clause" in a preliminary reading, there are voices of opposition to the legislation from the Kulanu party, headed by Finance Minister Moshe Kahlon.
However, a new survey conducted by the Rafi Smith Institute suggests that Kahlon's vote against the bill, which would allow the Knesset to re-pass laws struck down by the Supreme Court in certain circumstances, would hurt his party in the next election.
According to the survey, 32 percent of Kahlon's voters said that if he votes against the Overrule Clause they would be less likely to vote for him in the next election, compared to just 22% who say they would be more likely to vote for him if he opposed the legislation.
In addition, 50% of Jewish Home voters said they would be less likely to vote for a candidate who opposed the Overrule Clause, as did 32% of Likud voters.
The poll also shows that public trust in the High Court of Justice is low, with 61% of respondents saying that the judges are influenced by personal and political considerations to a great or very large extent, with only 39% believing they are not affected by such considerations.
62% believe that the High Court does not represent the fabric of the Israeli population, compared with only 38% who believe it does, and 43% think that the High Court intervenes too much in the decisions of the Knesset and the government.
The survey was held last Monday and Tuesday. 500 adults over the age of 18 were questioned. The survey has a margin of error of 4.5%.