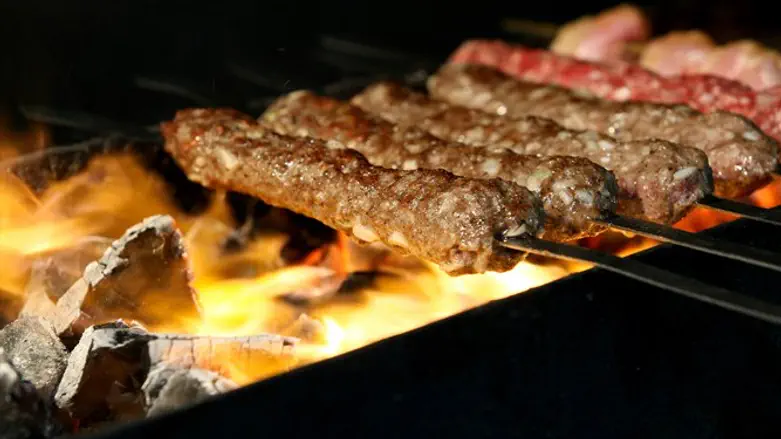 Meat (stock image)
Flash 90
JTA - An Israeli company that is developing a way to grow meat in a lab has received a $2.2 million seed investment from the venture capital arm of Tyson Foods.
Jerusalem-based Future Meat Technologies is developing a distributive manufacturing platform for the cost-efficient, non-GMO production of meat directly from animal cells, without the need to raise or harvest animals. The company is developing a new generation of manufacturing technology that enables the cost-efficient production of fat and muscle cells, the core building blocks of meat.
Future Meat Technologies said it will use the funds from Tyson Ventures to establish its engineering activities and increase its biological research. The company is recruiting engineers, chefs and scientists.
"This is our first investment in an Israel-based company and we're excited about this opportunity to broaden our exposure to innovative, new ways of producing protein," said Justin Whitmore, an executive vice president at Tyson. "We continue to invest significantly in our traditional meat business, but also believe in exploring additional opportunities for growth that give consumers more choices."
In addition to Tyson Ventures, others participated in this round of investment funding. They include the Neto Group, one of the largest food conglomerates in Israel; S2G Ventures, a Chicago-based venture capital fund; BitsXBites, China's first food technology venture capital fund; and Agrinnovation, an Israeli investment fund founded by Yissum, the Technology Transfer Company of The Hebrew University. New York-based HB Ventures also participated.
When Yaakov Nahmias, a Hebrew University professor and CSO of Future Meat Technologies, launched his research, the lab-grown meat cost about $5,000 a pound to produce. The price is now at about $400 a pound, with plans to make it $2.50 to $5 by 2020, according to a statement from the company.