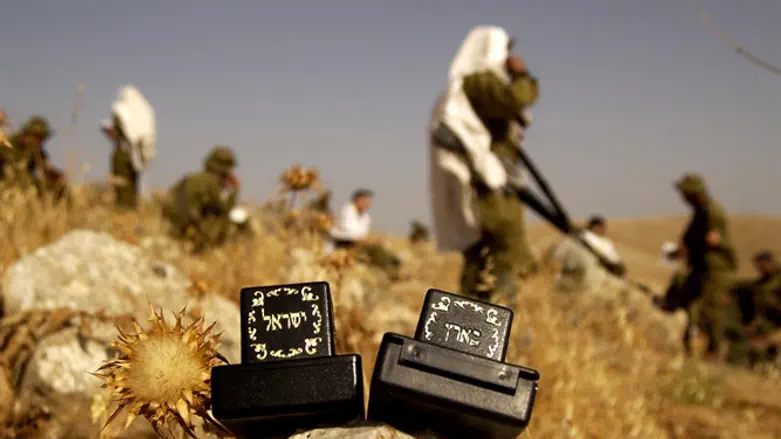 Soldiers in prayer
Flash 90
A Nahal Brigade driver fell asleep during a transport, allowing the bus to veer and hit the separation fence on the side of the road.
The incident occurred in the area of Neot Hovav on Route 40. The fighters were finishing a week of operational activity with the Binyamin Brigade and were making their way to the Nahal base.
About five hours into the ride the bus driver carrying the fighters fell asleep. The bus swerved from its lane leftward and hit the separation fence. The bus driver was lightly injured in the hand, and the fighters were unharmed. The bus sustained damage.
The platoon commander ordered the soldiers off the bus to stand in a safe place until an alternate bus arrived, which drove the fighters safely to their base.
"It's very fortunate the driver didn't veer right because then the bus would have turned over and the incident would have ended differently," said a military source.