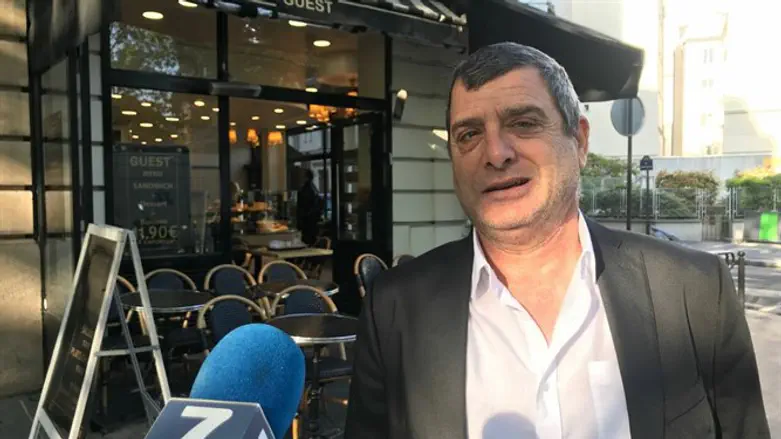 Moshe Cohen
Hezki Baruch
Moshe Cohen, representative of the World Zionist Organization in France, spoke with Arutz Sheva about the connection of French Jewry to their Jewishness and the challenges facing them.

Cohen explained that, of approximately 450,000 French Jews, 120,000 are in contact with Jewish communities, synagogues and schools.

The second group is "the Jews of Yom Kippur," as Cohen describes them. They number about 100,000, are "a little assimilated," says Cohen. The rest, about 200,000 Jews, are assimilated.

Cohen says that the bulk of the work of the WZO is with the first group and a little with the second group.
He said the immigration of millions of Muslims, mainly from North Africa, to France had changed the character of France.
"History tells the Jews, 'You have finished your job, move aside.' So there is a tendency for all Jews to leave France. Not necessarily to Israel but to America, Australia, and England, but Israel is also on the map."

In the past week, the issue of wearing kippot has been in the headlines. Cohen tells of the situation in France. "The chief rabbi of Marseilles ordered us not to go out with a kippah. Here in Paris, in the quarter we are in, you can walk around with a kippah, but in the rest of the quarters it is difficult."

Cohen emphasizes that there is no future for Jews in France. "The next generation knows that the future is very limited, and they know that at some stage they will leave the country. People usually leave after they mature. The trend is not to stay here because there is no future for Jews here."
"אין עתיד לקהילה היהודית בצרפת"