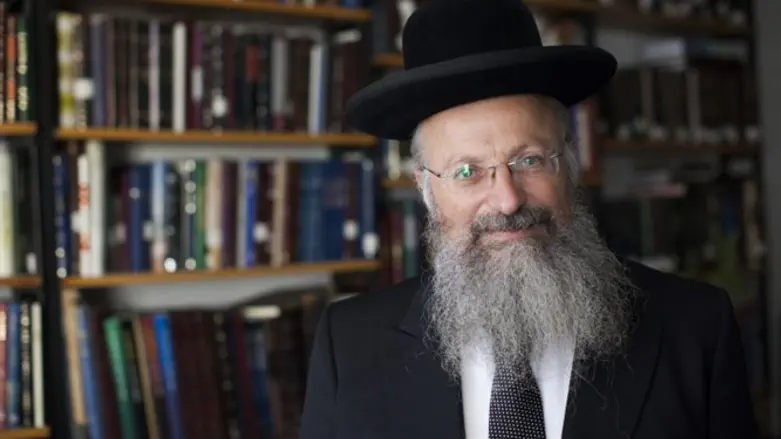 Rabbi Shmuek Eliyahu
Flash 90
Tzfat Chief Rabbi Shmuel Eliyahu warned Rabbi Eliezer Berland not to hold a celebratory bonfire at the tomb of the Taanaic sage Rabbi Shimon Bar Yochai on Mount Meron Wednesday evening.
Thousands of people gathered at Meron, which is near the Galilee city of Tzfat, to celebrate Lag B'Omer Wednesday night.
According to Rabbi Eliyahu, the lighting of the bonfire by the grave of the "Rashbi" would constitute an "abomination" and an "insult" to the revered sage.
Berland, 81, is the founder of the Shuvu Banim yeshiva in the Old City of Jerusalem and was a prominent figure within the Breslov community. After the allegations of sexual misconduct came to light in 2012, Rabbi Berland fled the country, traveling Europe and Africa while evading arrest and extradition.
In 2016, after years abroad, Rabbi Berland was arrested in South Africa and extradited to Israel, where he was convicted under a plea bargain agreement to two counts of sexual assault and sentenced to 18 months in prison.
However, five months into his sentence he was released to a hospice to receive regular treatment for serious health problems he has suffered in recent years.