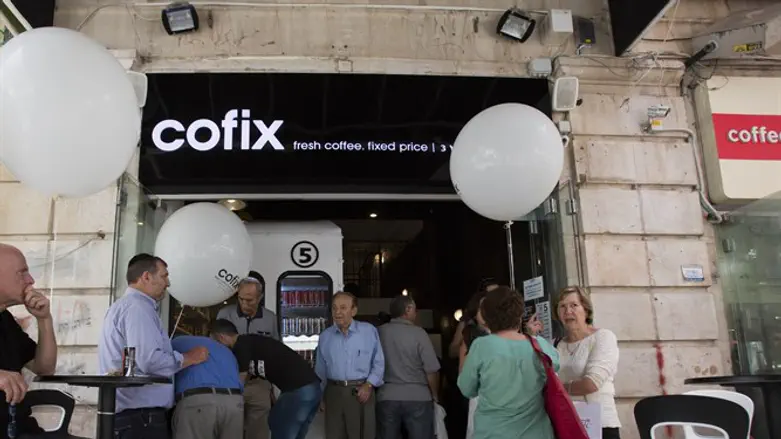 Cofix
Yonatan Sindel/Flash90
The Cofix chain, which rose to fame by offering an assortment of food items and drinks for only 5 shekels, released the new summer menu, which shows that the chain has raised prices for some of its products.

While coffee, pastries and slush drinks were left at 5 shekels, the prices for canned soft drinks increased from 5 to 6 shekels. The price of a 500 ml bottle will continue to be priced at 8 shekels.

The price of ice creams rose from 5 to 6 shekels, as did the price of sandwiches. The prices of focaccias also rose from 5 to 6 shekels.

Muhallebi, Belgian waffles, chocolate balls and Alfajores cookies will now cost 6 shekels, instead of 5 as they have until today.
According to Cofix, "The prices are the result of changes in the menu and the introduction of summer products. The price of coffee, pastries, slush drinks, and other products has not changed and remains at 5 shekels."