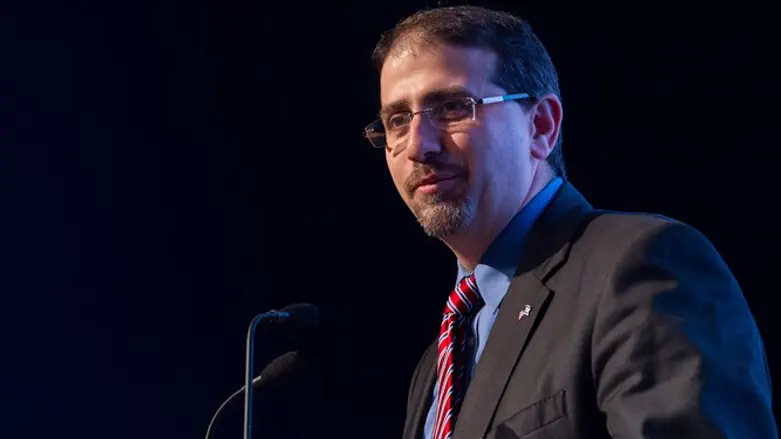 Dan Shapiro
Miriam Alster /Flash 90
Former US Ambassador to Israel Dan Shapiro addressed Prime Minister Binyamin Netanyahu's upcoming speech to the nation Monday night.
"It is clear that Netanyahu's announcement this evening on the Iranian nuclear program is fully coordinated with the American side, and that is what the phone conversation with President Trump and Secretary of State Pompeo's visit yesterday were about," Shapiro said.
"Ironically, if Netanyahu has clear evidence of an Iranian violation of the nuclear agreement, it could become a reason to stick to [the agreement], but also to increase the sanctions on Iran," he said.
"If Trump wanted more time before he left the nuclear deal, so that he could conduct negotiations with North Korea without an immediate crisis in Iran that distracts him at the same time, it would be a fairly sophisticated game. But that is not the strategy. Trump and Netanyahu want the nuclear deal to disappear. Trump will benefit from Netanyahu's announcement and it will serve as a justification for his desire to withdraw from the agreement." Shapiro added.
He said that there is a more fundamental question. "An interesting question is how the Europeans will respond, and if they find the information Netanyahu presents to be credible enough."