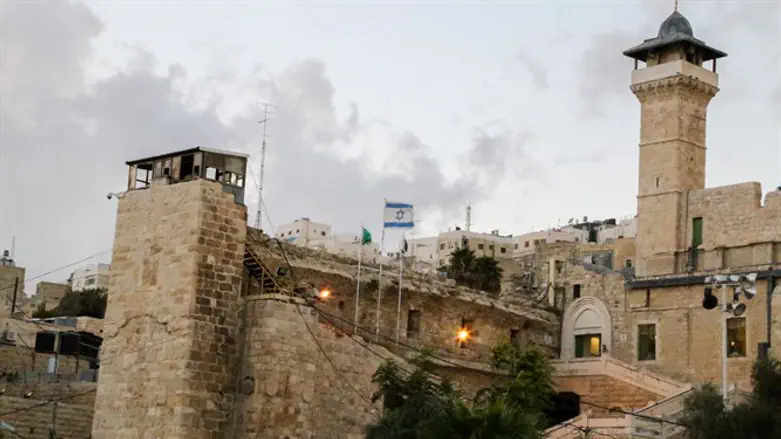 Cave of the Patriarchs in Hevron (file)
Gershon Elinson/Flash 90
Two children were found dead in the city of Hevron in Judea, south of Jerusalem on Friday, a day after 10 Israeli teenagers were killed in a flash flood while hiking near the Dead Sea in a valley some 60 kilometers (38 miles) southwest of Hevron.
Floods ravaged much of southern Israel Wednesday and Thursday, forcing closures of roads around the Arava region and parts of the Negev. Eilat Airport was also temporarily closed to air traffic on Thursday due to flooding.
On Thursday, two Arab children in Hevron were reported missing. According to a report by Haaretz, the children were nine and ten years old.
A day later, the two children were found dead in El Fuwar, just south of Hevron. Heavy rains flooded a makeshift reservoir, likely causing the two children to slide into the reservoir and drown.
In the Arava region, the driver of a truck carried away by a flash flood remains missing, after his vehicle was found by rescue workers Thursday night.