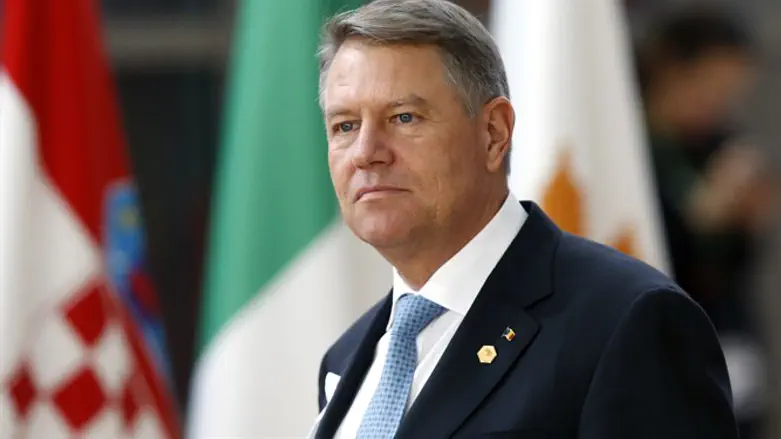 Klaus Iohannis
Reuters
Romanian President Klaus Iohannis called Friday for the resignation of Prime Minister Viorica Dancila amid a row sparked by the possible move of the country's embassy in Israel from Tel Aviv to Jerusalem.
"Mrs. Dancila is not up to the job of prime minister of Romania and as a result the government is becoming a liability for Romania. That is why I am publicly calling for Mrs Dancila's resignation," Iohannis said in a short statement.
Iohannis pointed to a secret memorandum adopted by the government last week with the aim of moving the embassy from Tel Aviv to Jerusalem.
He is opposed to the move and says he was not informed beforehand.
"This was a big error, because in foreign policy, if we're talking about secret documents, the president should have been consulted," Iohannis said.
Iohannis has no constitutional power to sack the prime minister, who would have to be removed by parliament.
Dancila is the third prime minister in less than a year after power struggles within the ruling Social Democrat party (PSD) saw her two predecessors ousted.
The spat over the embassy is the latest in a serious of clashes between Iohannis, who is from the center-right, and the left-wing government.
If the embassy move went ahead, Romania would be the first EU country to follow the lead of US President Donald Trump, who in December recognized Jerusalem as Israel's capital.
However, on a two-day visit to Israel this week following the surprise embassy announcement, Dancila said that at this stage she did not have "support of all parties as we would wish" to carry out the move.