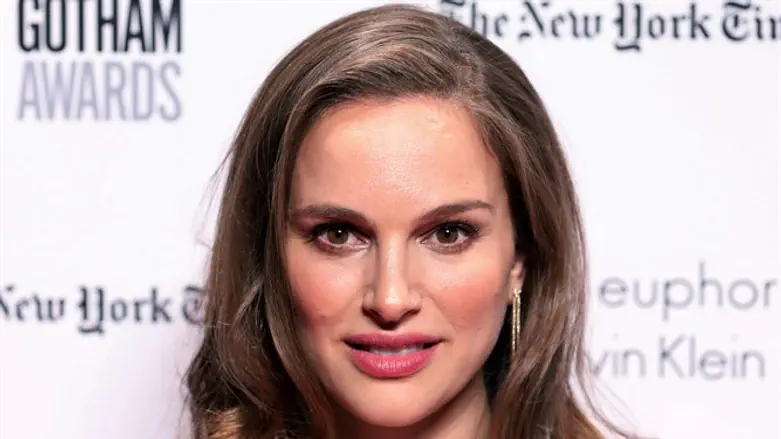 Portman
Reuters
Deputy Minister Michael Oren (Kulanu) said that Israeli born actress Natalie Portman "disrespected Israel's democracy" and "gave an immense victory to BDS" by refusing to visit Israel in order to collect the Genesis Prize.
Last week, Portman caused an uproar by announcing that she would refuse to visit Israel to collect the Genesis Prize in June. After the controversy snowballed, Portman clarified that she does not support the Boycott, Divestment, and Sanctions movement (BDS) but said that she "did not want to appear as endorsing Benjamin Netanyahu, who was to be giving a speech at the ceremony".
Speaking with Arutz Sheva, Oren said that despite Portman's denials, her decision to snub Israel played into the hands of Israel's enemies and contended that her decision to boycott Israel's democratically elected leader showed a lack of respect for Israel's democratic system of government.
"Natalie Portman did something inexcusable," said Oren. 'Not only did she show disrespect to the Israeli democracy, which is one of the few in the world which has not known a second of undemocratic governance and has never known a second of peace, Prime Minister Netanyahu was elected repeatedly by the Israeli public so its disrespectful not only to our democracy but to our public."
"Natalie Portman, who claims that she doesn't support BDS, gave an immense victory to BDS and delegitimization in the world " continued Oren. "The people who will pay the price of her boycotting the Genesis Prize ceremony won't necessarily be the State of Israel in the first instance. It will be American Jewish students on campuses, throughout North American and Europe too, who will pay the price of delegitimization and BDS."
"Even Hamas declared a victory," added Oren. "The ones who pay the prize will be Palestinian young people who are used as human shields because Hamas will conclude that their tactics are working in delegitimizing Israel."
In November, the Genesis Prize announced that Portman would receive its 2018 award, which comes with a cash prize that recipients may direct toward causes of their choice. Portman joins artist Anish Kapoor, violinist Itzhak Perlman, former New York City Mayor Michael Bloomberg and actor-director Michael Douglas as winners of the $1 million prize, which "honors individuals who serve as an inspiration to the next generation of Jews through their outstanding professional achievement along with their commitment to Jewish values and the Jewish people."
However, Portman announced last week that she would refuse to come to Israel to receive the cash prize "due to recent events", which many took as a criticism of how Israel handled the violent riots in Gaza. The actress was sharply criticized from MKs and public figures from all across the political aisle in wake of the decision, with Infrastructure, Energy, and Water Minister Yuval Steinitz saying that Portman's decision "borders on anti-Semitism".
"Criticizing Israel is not always anti-Semitic. Boycotting Israel has elements of anti-Semitism because other countries that are criticized are not boycotted with such ease," contended Steinitz.
Steinitz added that "Netanyahu is the prime minister of Israel, whether you agree with him or not. To boycott a ceremony in the State of Israel because the prime minister is supposed to take part is boycotting Israel,?